Plastic surgery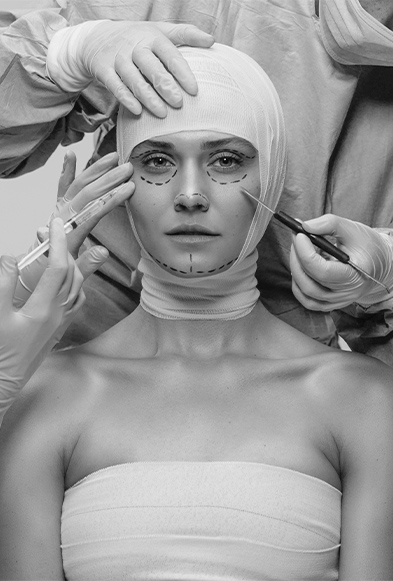 Robotic surgery

- High tech
- Large-scale interventions through small incisions
- Fast recovery after surgery

Plastic surgery

- A team of highly qualified specialists
- All types of plastic surgery
- Individual approach

Arthroscopy

- Gentle and minimally invasive procedure
- Quick rehabilitation
- Competence Center for Traumatology and Orthopedics

Joint replacement surgery

- We use high-quality biocompatible prosthetic implants, individually select them and carry out a multi-stage control of their suitability for a particular patient
- We offer treatment in a comfortable, equipped hospital in the center of Moscow
- We perform all necessary tests in our own laboratory

Postoperative mammoplasty

- Precise disease staging
- Minimally invasive procedures
- Early rehabilitation and rapid recovery

Orthokine therapy

- One of the few methods that affects the mechanisms of arthritis development and inhibits progression of the disease
- Performed with the use of safe serum obtained from the patient's biomaterial
- The therapy has a quick effect - most patients notice the effect after first procedure

Center of Endovascular Surgery

- Endovascular Surgery
- Surgeries are Performed by World-Class Experts
- Advanced Surgery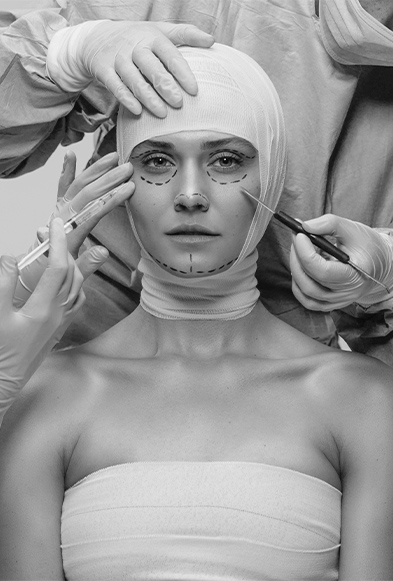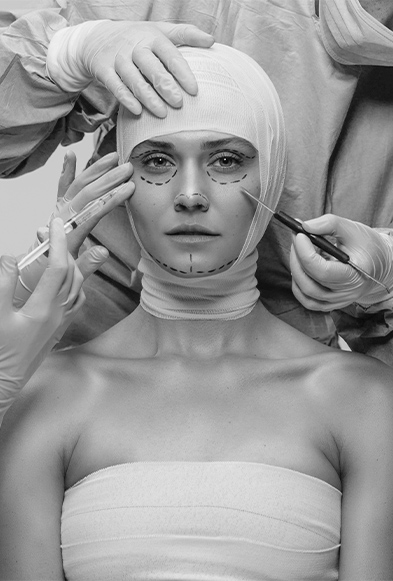 Face surgery
Blepharoplasty (eyelid surgery):
Upper eyelid blepharoplasty (droopy eyelids lifting)
Lower eyelid blepharoplasty (classical and transconjunctival)
Caucasian upper eyelid blepharoplasty
Pupul shape adjustment
Treatment and prevention of lower eyelid ectropion
Canthoplasty (external eye corner lifting)
Myopexy (lower eyelid muscle fixation)
Epicanthoplasty
Blepharoplasty can be combined (without additional incisions) with:
Brow lift or fixation (browpexy)
Cheek lifting: endotine or endotine-free midface suspension
Facelifting*:
Frontlifting
Temporal lifting
Cheek lifting: midface suspension (through blepharoplasty incision, through temporal access)
Midface lifting, lower face and neck lifting, SMAS lifting (ultrasound lifting) 
Bichat bags removal:
Face surgery to enhance cheekbones and mandibular line and decrease cheek tissue volume.
Lip surgery
Genioplasty
Otoplasty:
Treatment of lop ear deformities
Reduction of the auricle
Reduction of the ear lobe
Tunnel correction
Rhinoplasty:
Rhinoplasty
Rhinoseptoplasty (primary, repeated)
External nose plastic surgery:
Nose tip narrowing (in the cartilaginous region)
Nose length reduction
Crooked nose correction
Narrowing/dilatation/elimination of nose curving (in the bone region)
Correction of the alae
Cheilo-rhinoplasty (prevention of nose tip descent)
Correction of the concave nose bridge with ear or costal cartilage
Internal nose plastic surgery:
Impairment of nasal breathing
Correction or removal of a nose septum curve
Correction or removal of the lower nasal conchae (hypertrophic or curved)
Nasal reconstruction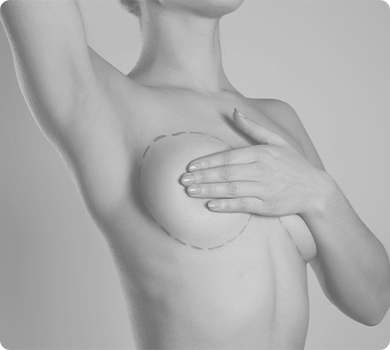 Breast surgery*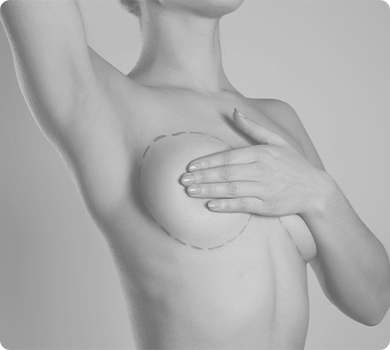 Breast enlargement:
Mammoplasty with implant placement under the breast
Mammoplasty with implant placement under the muscle
Types of access: inframammary (under the breast), areolar (along the areolar margin), axillary.
Repeated prosthetic surgery — breast implant replacement
Prosthetic mammoplasty (one breast)
Breast reduction:
Reduction mammoplasty (with vertical and anchor scars)
Breast lift:
Dermal mastopexy, periareolar mastopexy (scar around the nipple)
Mastopexy with vertical scar
Mastopexy with T-scar (around the nipple and down the chest)
Areola and nipple surgery:
Reduction of the areola size
Correction of nipple retraction
Nipple shaping
Other types of mammoplasty:
Implant removal
Correction of post-mammoplasty scars (on one side)
Capsulotomy (dissection of the capsule around the implant) (on one side)
Capsulectomy (removal of the capsule formed by the implant) (on one side)
Gynaecomastia — breast removal in men
Removal of an accessory breast lobe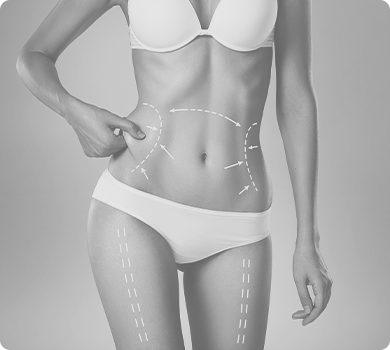 Body surgery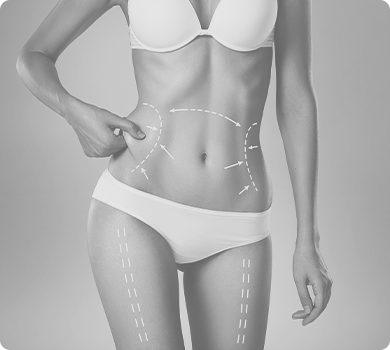 Abdominoplasty*:
Mini-abdominoplasty
Abdominoplasty* with or without navel repositioning
Abdominoplasty with navel repositioning and liposuction
Brachioplasty
Liposuction — body contour correction through fat removal
Lipofilling — body contour correction through transplantation of own fat
Genital reconstructive surgery
Genital reconstructive surgery in men:

Circumcision
Frenuloplasty
Testicular implant placement

Genital reconstructive surgery in women:

Labiaplasty
Clitoridectomy
Vaginoplasty (vagina entry)
Vaginoplasty (posterior wall)
G-spot augmentation
Reconstructive surgery
Each case is discussed individually during the consultation.
You can ask questions and request approximate cost, or make an appointment by calling
+7 (495) 780-77-54.
* Surgery can be performed with endoscopic equipment