Center of Competence «Urology, Andrology and Urological Oncology»
Center of Competence «Urology, Andrology and Urological Oncology»

- A team of international level physicians
- Strict compliance with international treatment standards
- Individual approach to each patient
Center performs:
Treatment of diseases:
Urological Oncology: treatment of prostate, kidney, bladder cancer, etc.
Urolithiasis: stones of any location and size
Hyperplasia (adenoma) of the prostate
Benign tumors of the genitourinary system
Hydronephrosis
Kidney cyst
Ureteral stricture
Peyronie's disease (penile curvature)
Urinary incontinence in men and women
Cryptorchidism
Urinary fistulae

Pelvic organ prolapse in women
Erectile dysfunction (impotence)
Nephroptosis
Urethral strictures
Varicocele
Chronic cystitis
Hydrocele, spermatocele
Phimosis, paraphimosis
Male infertility
Chronic pelvic pain syndrome
Urologic emergencies
Types of interventions: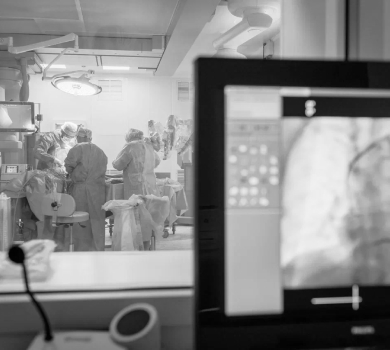 Robotic surgeries in urology: uro-oncology, reconstructive plastic surgeries, etc.
All types of laparoscopic interventions: prostatectomy, kidney resection, plastic surgeries for hydronephrosis, etc.
Holmium laser enucleation of the prostate (HoLEP)
Contact uretero-, cysto-, nephrolithotripsy
TUR of the bladder and prostate
Nephropexy
 
All types of plastic surgeries of the urethra
Puncture of the kidney cyst with ultrasound guidance
Installation of any penile implants
Laser En-Block resection of bladder tumors
Percutaneous interventions for kidney stones, including coral
Sling surgery/artificial sphincter implantation for urinary incontinence
All types of penile plastic surgery
Puncture nephrostomy, trocar cystostomy
Circumcision
Marmara microsurgical surgery using magnifying optics
All types of biopsies (prostate, kidney, etc.)
Male sterilization
Surgical treatment of hydrocele
Medical hi-tech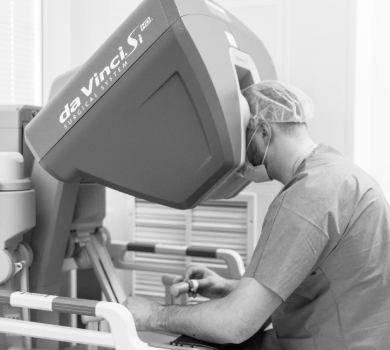 The Center uses international principles of treatment and a complex approach. The patient is managed from the moment of accurate diagnosis and preoperative preparation to surgery and accelerated rehabilitation (fast-track surgery). The latest medical equipment allows all types of surgeries without incision, with minimal blood loss and a short recovery period.
The Da Vinci robot: currently the most advanced surgical equipment in the world
Holmium laser: bloodless removal of large adenomas, crushing stones of any size into dust, advanced En-block resection of bladder tumors
Laparoscopy: kidney resection, prostate resection in cancer, plastic surgery of the ureter through mini-punctures
Fast-track surgery: a new philosophy of patient management after surgery, ensuring the fastest possible return to a socially active life
Tumor board: each individual patient with cancer is discussed at a multimodal board meeting involving a surgeon, oncologist, radiologist and other specialists
The Karl Storz complex allows any endoscopic interventions (TUR, cystoscopy, contact lithotripsy and much more)
Head of the Center
Maksim Aleksandrovich Ryabov
Head of the Center for Urology, Andrology and Urological Oncology of MEDSI on Krasnaya Presnya, oncologist, andrologist, ultrasound diagnostics specialist.
Full member of the European Association of Urology
Member of the professional association of andrologists of Russia
Member of the Russian Society of Urological Oncology
A team of international level physicians
Patient treatment is organized in accordance with the protocols of American, European, Russian urological associations.
The doctors of the Center are world-class specialists who regularly improve their qualifications in the best foreign clinics, take part in international congresses, make scientific reports and publish articles.
Strict compliance with international treatment standards
Diagnostics and therapy at the Center are organized in accordance with international standards. The Center uses advanced technologies such as fast track surgery, robotic surgeries, and all types of laparoscopic interventions.
Treatment and study of a wide range of urological problems is carried out using innovative methods that significantly increase the chances of full and quick recovery of patients.
Individual approach to each patient
The diagnostic and treatment plan is selected according to the individual characteristics of the patient. The Center provides a full range of services: examination by the doctor and tests in our own laboratory, preparation for the surgery, surgical interventions of varying degrees of complexity, a rehabilitation course.
Postoperative wards and intensive care units have equipment for monitoring changes in the patient's condition.
High-precision diagnostics
The best morphologists of the country work at the Urology Center; this is essential for high-quality diagnostics of cancer. Expert-level high-precision equipment ensures a quick diagnosis. A wide range of methods is used: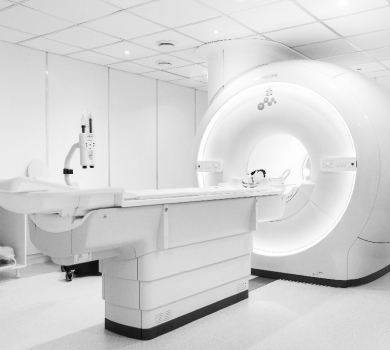 State-of-the-art BK ultrasound machines with a biplane sensor: more accurate and informative than conventional equipment, they can detect even the slightest changes in the body and reveal serious conditions at an early stage
Flexible urethrocystoscope: the most delicate instrument for examining the bladder and urethra (especially in men or for suspected bladder swelling)
Uroflowmetry: a modern, high-precision and absolutely painless method for detecting problems with urination
CT, MRI, including contrast-enhanced
Hospital and operating rooms
Our own high-tech operating rooms with the latest equipment from global manufacturers. Balanced diet with three meals a day, round-the-clock medical care. Comfortable, modern hospitals with single and double wards, equipped with everything necessary for comfort. They are equipped with: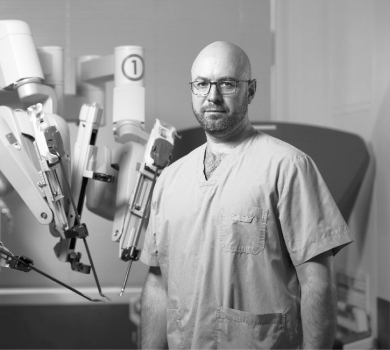 Nurse call button
Functional medical beds
Showers
Toilet
TV
Central air conditioning
Oxygen supply
Individual approach to each patient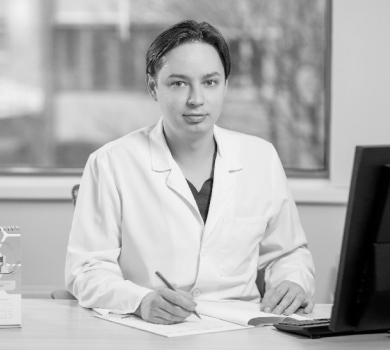 No two patients are the same, even if they have the same diagnosis. Differences can be both physiological and psychological. And this should be considered when choosing individual diagnostic and treatment plans.The doctors of the Urology Center do not just treat the patient, they aim to help them quickly return to their previous healthy life. The patient always comes first at MEDSI. It is the guiding principle for all the staff of the Center: doctors, nurses, administration.
Reliability, safety of treatment, and individual approach help to significantly accelerate the recovery of patients even with the most severe forms of urological conditions.
You can ask questions and request an approximate cost, or make an appointment by calling +7 (495) 780-77-54.