Joint replacement surgery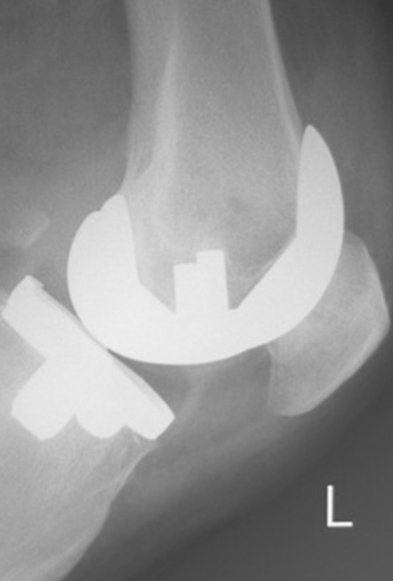 Robotic surgery

- High tech
- Large-scale interventions through small incisions
- Fast recovery after surgery

Plastic surgery

- A team of highly qualified specialists
- All types of plastic surgery
- Individual approach

Arthroscopy

- Gentle and minimally invasive procedure
- Quick rehabilitation
- Competence Center for Traumatology and Orthopedics

Joint replacement surgery

- We use high-quality biocompatible prosthetic implants, individually select them and carry out a multi-stage control of their suitability for a particular patient
- We offer treatment in a comfortable, equipped hospital in the center of Moscow
- We perform all necessary tests in our own laboratory

Postoperative mammoplasty

- Precise disease staging
- Minimally invasive procedures
- Early rehabilitation and rapid recovery

Orthokine therapy

- One of the few methods that affects the mechanisms of arthritis development and inhibits progression of the disease
- Performed with the use of safe serum obtained from the patient's biomaterial
- The therapy has a quick effect - most patients notice the effect after first procedure

Center of Endovascular Surgery

- Endovascular Surgery
- Surgeries are Performed by World-Class Experts
- Advanced Surgery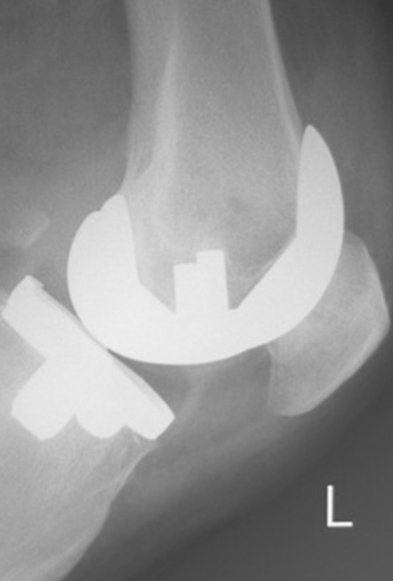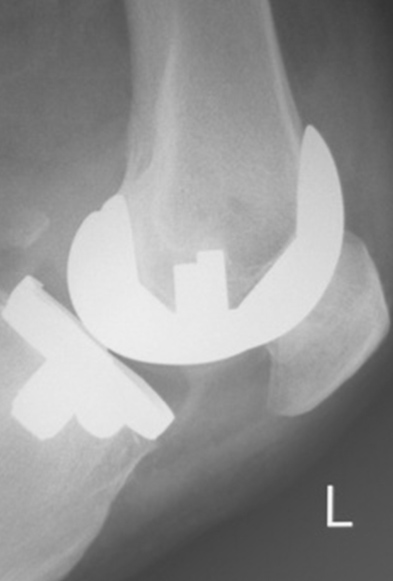 Joint replacement surgery in MEDSI means comprehensive preparation, fast-track surgery, complete rehabilitation, high-tech equipment and qualified specialists. MEDSI has the Center of Competence Traumatology and Orthopedics, where state-of-the-art patient care technologies are used.
Joint disorders have a tendency to progression. This means a gradual increase in pain, a decrease in the amplitude of movements, loss of the possibility to engage in certain occupations, difficulties in self-care, and, in case of lesions of the lower extremities joints, which are most frequent, restriction in independent ambulation. When medications and procedures no longer help, joint replacement surgery becomes the only option for the patient. A prosthetic implant—an artificial joint—replaces a joint or its part. This allows to restore the volume and quality of movements in the joint.
MEDSI clinics perform hip and knee replacement, as well as other joint surgeries. We successfully help even in severe cases, for example, in femoral neck fractures with the elderly. Prosthetic implants by the largest manufacturers, highly qualified doctors, current surgical techniques, and complete rehabilitation contribute to patients' speedy recovery and return to active life without pain and restrictions.
Indications for joint replacement surgery
Both large and small joints (including finger joints) of the upper and lower extremities can be replaced.
Indications for surgery:
Stage III and IV arthrosis
Severe complicated arthritis
Severe post-traumatic changes of joints
Nonunion of intraarticular fractures
Rheumatoid arthritis with severe deformity of joints
Deformity of joints in ankylosing spondylitis
Aseptic necrosis of the condyles of the femur and tibia, femoral head (tissue death due to circulatory disorders)
Cartilage or bones tumors involving ​​the joint (after their removal)
Cystic transformation of the condyles of the femur and tibia
Severe joint dysplasia
Joint replacement surgery
For a successful surgery, the patient must be well prepared for it.
First, the patient has a consultation with a doctor, who reviews patient's previous diagnosis, determines indications and contraindications for the intervention, decides on the need for surgery
If the patient consents to surgery, the doctor selects an appropriate type and size of the implant
The patient undergoes standard examinations required as part of preparation for the surgery (complete blood count and urinalysis, tests for infections, coagulation profile, etc.)
A blood sample is taken from the patients a few days before the procedure, so that it can be used to manage blood loss during surgery, if necessary; all this information can be removed, since this is no longer done
Drugs to prevent the formation of blood clots and other pre-medication agents are administered (pre-medication for surgery)
Joint replacement surgery is normally performed using combined spinal and epidural anaesthesia. General anesthesia is used relatively rarely. During the intervention, doctors temporarily limit the blood supply to the operated limb in order to avoid significant blood loss (in case of knee joint replacement). The affected bone tissue is removed, the implant is installed and fixed. The duration of the surgery is from 40 minutes to 1 hour. After the surgery, the patient is monitored for one day in the intensive care unit, and then transferred to the general ward.
Recovery and rehabilitation after surgery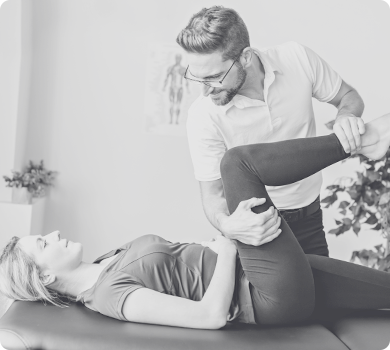 The success of the intervention as a whole largely depends on the quality of the rehabilitation phase. Rehabilitation consists of three stages.
Early postoperative stage: days 1-21 after surgery
The patient is ambulant (starts walking) on the day after surgery. Drug prevention of infectious complications and blood clots is performed. Consistent work begins to create a well-measured load on the joint, increase the volume of its movements, and restore the limb movements in general. The patient does exercises aimed at reducing swelling and pain, improving blood circulation. A program for subsequent rehabilitation periods is developed. 2 weeks later, the sutures are removed, and the patient is discharged from the hospital.
Late postoperative stage: 1.5 to 2 months after surgery
Patients undergo comprehensive rehabilitation with the use of exercise therapy and physiotherapy, increasing the load on the limb. The patient is allowed to start walking without support.
Training phase: 3-8 months
The function of the limb is fully restored, and the person returns to his or her normal life. Rehabilitation is aimed at restoring the muscle volume, light exercise are acceptable. Restrictions after surgery apply only to activities with ultra-high load on the joints (for example, professional sport). According the doctor's recommendation, routine consultations and examinations are conducted to monitor the patient's condition and prevent long-term complications.
The surgery and subsequent rehabilitation achieve the following objectives:
Relief of pain and discomfort
Restoration of joint mobility
Full restoration of normal limb functions
FAQ (Frequently Asked Questions)
Question. Are there any contraindications to joint replacement surgery?
Answer. Yes, basically these are standard contraindications to surgical treatment: elevated body temperature, infectious processes, severe uncontrolled heart or lung diseases. In addition, the surgery may not be performed in case of severe vascular diseases of the lower limbs (thrombophlebitis), skeletal dysplasia (immaturity of bone tissue), severe osteoporosis—these conditions reduce the likelihood of treatment success and predispose to complications.
Question: What implants are the best?
Answer. The selection of an implant is a shared decision of the patient and the doctor. It is impossible to say which of them are the best: the implant must be selected individually. Any implant will fully perform its function, although some manufacturers produce improved models, for example, with an extended service life.
Any implant will fully perform its function, although some manufacturers produce improved models, for example, with an extended service life.
Question: Are there any complications after joint replacement?
Answer. There are in rare cases. Most often, they develop in elderly patients, in patients with concomitant diseases, with significant joint damage and the need for its total replacement. Prevention of complications is carried out before surgery and in the postoperative period. This allows to minimize the risks.
Benefits of joint replacement surgery in MEDSI
The clinical hospital MEDSI on the Pyatnitskoe highway has School of Preparation for Joint replacement surgery. At classes, all necessary questions of treatment and recovery after surgery are explained; — A patient undergoes the surgery at the School
We use high-quality biocompatible prosthetic implants, individually select them and carry out a multi-stage control of their suitability for a particular patient
We offer treatment in a comfortable, equipped hospital in the center of Moscow
We perform all necessary tests in our own laboratory
We practice a multidisciplinary approach (consultations, "second opinion") that allows us to help even patients with difficult clinical cases
We use the fast-track surgery method: we make every effort so that the patient recovers faster and returns to normal life
We use only state-of-the-art technological equipment in diagnostic, recovery and rehabilitation departments and operating rooms
We not only operate, but also provide complete rehabilitation in a health resort
There is Traumatology and Orthopedics Center functioning at MEDSI
Despite the complexity of the treatment and the need for a sufficiently long rehabilitation, joint replacement surgery gives patients a possibility to remain active and live a full life. Probably due to this, patients with prosthetic joints live 5 years longer in average than people who refuse surgery.
Price
| | |
| --- | --- |
| Prosthetic hip | 5 250$ |
| Prosthetic knee | 5 250$ |
| Anterior vertebral arthrodesis | 4 920$ |
| Posterior vertebral arthrodesis | 4 920$ |
| Cruciate ligament reconstruction/ collateral ligament reconstruction | 2 460$ |
| Meniscectomy | 1 150$ |
| Osteosyntheses small and/or medium and/or big segments | on request |
| Spinal disc herniation | 1 640$ |
| Herniated disc: discectomy cervical with mount and metal plate | 4 950$ |
To learn more about the treatment and rehabilitation after joint replacement, call: +7 (495) 780-77-54.