Dental oncology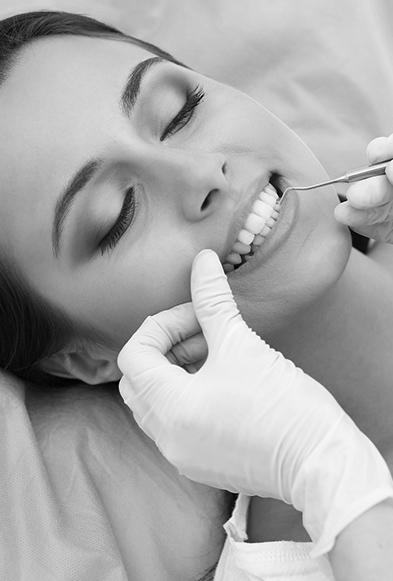 Dental oncology

- Unique field of dentistry
- Leading experts in the field
- Qualified solution of dental problems in patients receiving chemotherapy and radiation therapy
- Early detection and effective treatment of oral and maxillofacial malignancies

Implantology

- Preparation for implant placement in patients with anatomical limitations
- Minimal time from the first visit to the end of implantation
- Possible single-step implantation within a day
- High-quality materials produced by the leading manufacturer of implants

Orthodontics

- Correction of all types of malocclusion
- Treatment of children and adults
- State-of-the-art orthodontic appliances

Orthopedic dentistry

- All types of dental implant placement
- High quality materials
- Our own dental laboratory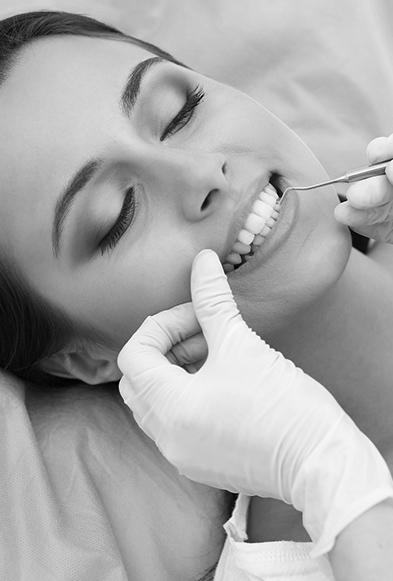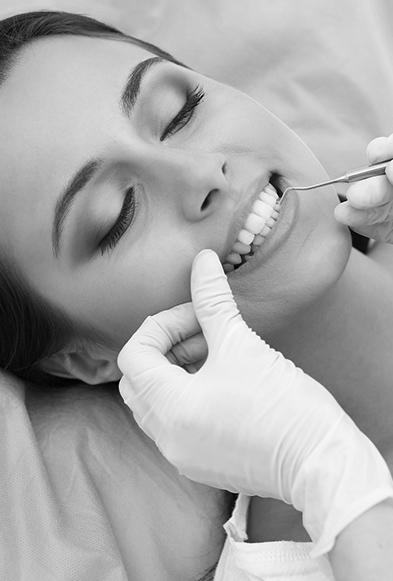 Both malignancy and its aggressive treatment are very harmful to human health. Oral cavity is also affected; developing dental problems are quite specific and require a specific approach. In MEDSI, we practice dental oncology as a specific type of dental care for people with cancer.
Oral mucosal diseases in patients receiving chemotherapy or radiation therapy. Most of our patients are people who receive chemo- or radiation therapy. Chemotherapeutic agents and radiation primarily affect tumors, however, they damage other cells of the body (mainly rapidly proliferating ones) to a greater or lesser extent.
Chemo- or radiation therapy affect the patient's immune system leading to changes in the oral mucosa. The mucosa can be easily injured or become inflamed followed by long-term restoration.
The patients who are receiving or have received chemotherapy or radiation therapy often come to us with the following problems:
Stomatitis, oral mucosal ulcerations
Gingivitis (inflammation of gums)
Cheilitis (inflammation of skin on the lips)
Glossitis (inflammation of the tongue)
Dry mouth and salivary gland disorders
Oral candidiasis
Mucositis, inflammation of mucosa of the mouth, pharynx, esophagus or other parts of the gastrointestinal tract
These problems cause discomfort and pain that increase when talking or eating. This significantly impairs the patients' quality of life and prevents them from eating normally, which is extremely important for them.
In MEDSI, we provide patients with personal recommendations for elimination of mucosal disorders. These recommendations include general and local procedures, the use of special medications and close medical supervision until stable improvement.
Requires rapid help since the condition of the teeth is quickly deteriorating while the dental problem may become associated with complications
It is prone to relapses, might be accompanied by latent problems with the teeth and therefore requires careful diagnosis and treatment
Because of the underlying disease, it may react unpredictably to dental medications and manipulations, pain and discomfort (syncopes, hypertensive crisis, malaise are possible)
MEDSI specialists take all these factors into account to undertake necessary measures for providing each patient with qualified modern care with regard to her/his personal problems.
High-quality analgesia is applied; dental dams are used for the maximum comfort of patients
Allergy tests are carried out to exclude unexpected immune system response to the drugs
Our specialists use minimally invasive procedures that allow to minimize injury of the tooth tissues and the mucosa and to ensure maximum efficacy of treatment
They use microscopic dentistry, laser tooth preparation without the use of a dental bur
Condition of the teeth adjacent to the problem area are assessed especially carefully
Only experienced doctors who are aware cancer patients' problems work with them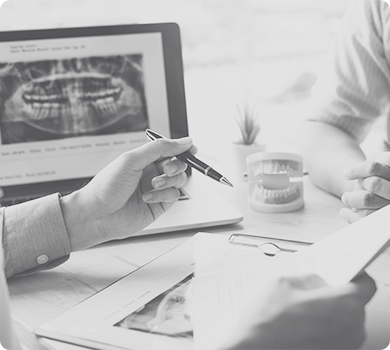 Oral cancer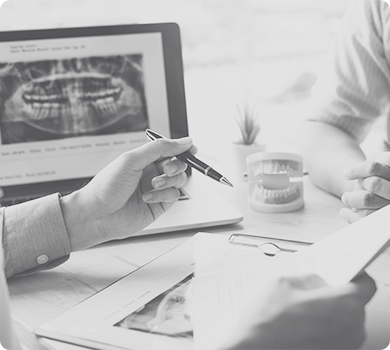 This disorder is not very common but possible. Teeth and jaws may not only be affected by cancer but they also can be invaded by tumors of adjacent organs (e.g. eye, ENT organs, meninges, pharynx etc.). These conditions are very difficult to treat: due to close proximity to the brain, large vessels, eyes and organs of the respiratory system, it might be difficult to perform radical surgery or there might be another predicaments. MEDSI specialists know how to detect these problems at early stages and how to help these patients effectively.
High qualification, team work, interdisciplinary collaboration and human care of our doctors have already helped thousands of patients successfully overcome their cancer as well as concomitant oral and dental problems.
Price
| | |
| --- | --- |
| Consultation of patients for precancerous diseases detection, diagnosis and treatment or for primary diagnosis of oral mucosa and vermilion border cancers | cost of one consultation: 31$ |
| Dental treatment (professional oral hygiene) | from 210$ |
| Dental treatment (treatment of dental caries) | from 115$ |
| Dental treatment (endodontic treatment) | from 245$ |
| Tooth extraction | from 115$ |
| Periodontal treatment | from 80$ |
| Diagnosis of oral mucosa diseases (bacteriological testing and microscopy) | from 15$ |
| Follow-up | from 15$ |
If you want to know more about Dental oncology or make an appointment to see a doctor, please call: +7 (495) 780-77-54.