Oncology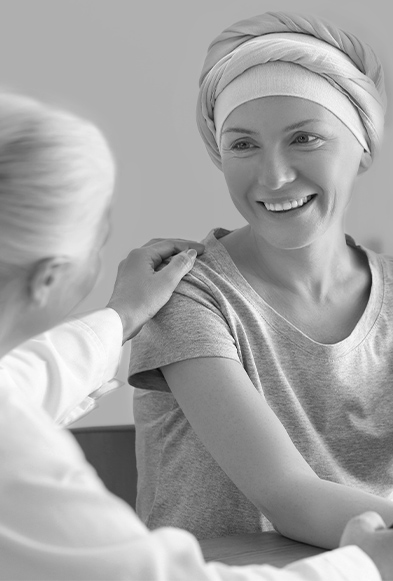 Oncology

- Surgery of any level of complexity
- Specialists with international experience
- State-of-the-art equipment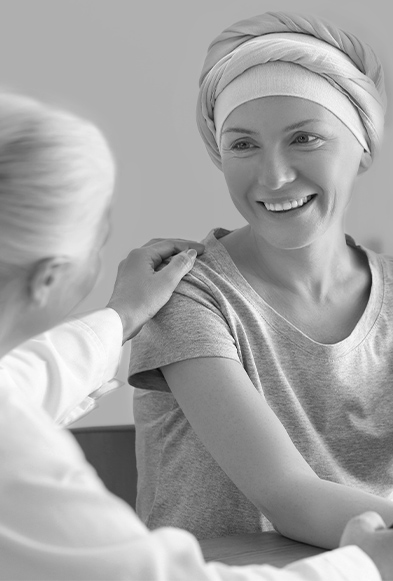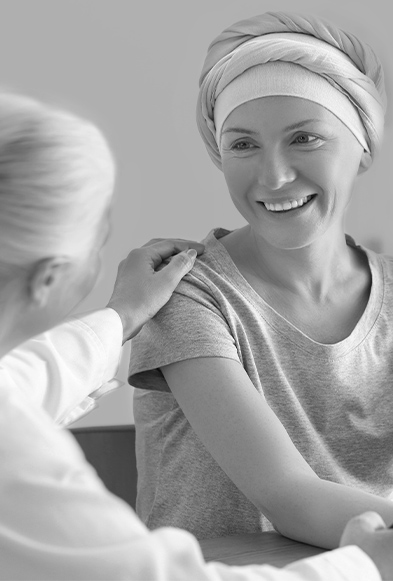 Every patient is treated at the highest international level, in accordance with the latest recommendations of foreign and domestic professional societies.
A treatment plan is developed for each patient on an individual basis at an interdisciplinary oncological physician council that involves all specialists of the oncological clinic.
Cancer diagnostics
Cancer screening and complex diagnostic programmes help detect malignancies at an early stage and predict precancer development. Early detection of the disease promotes a favourable treatment outcome and prevent disease recurrence in the future.
The following diagnostic examinations for cancer are offered at MEDSI's Department of Oncology:
Laboratory diagnostics (blood tests for cancer markers, genetic studies, and complex DNA diagnostics)
US (ultrasonography)
CT (computed tomography)
MRI (magnetic resonance imaging)
US-, CT-, and MRI-guided biopsy (sampling tumour tissue and its morphological examination)
Endoscopic diagnostics (gastroscopy, colonoscopy, bronchoscopy, thoracoscopy, laparoscopy)
All invasive diagnostic tests are carried out by highly qualified specialists under anaesthesia and in accordance with international protocols.
You can have entire spectrum of diagnostic procedures within a day
Treatment of patients with cancer is a long, complicated, and versatile process that demands not only the best knowledge and skills. It is also impossible without an attentive and well-wishing attitude towards the patient.
All of this is available for our clients at the MEDSI clinics.
Main areas of care
We provide state-of-the-art medical services for patients with malignancies of the following sites:
Skin
Head and neck
Larynx and oesophagus
Mediastinal organs
Breast (followed by mammoplasty)
Lungs
Stomach
Liver
Pancreas
Small and large intestines
Kidneys
Ovaries and uterus
Prostate
Urinary bladder
All types of palliative and other interventions
MEDSI's oncology departments utilize unique treatment modalities that proved to be effective in international practice.
Surgical treatment
Surgery is one of the main treatment methods for malignancies.
The surgeons' mastery, coupled with the opportunities provided by modern equipment, allows not only to remove the tumour, but also to reduce surgical trauma as much as possible.
Current opportunities of minimally invasive endoscopic surgery are extensively used. This helps achieve postoperative rehabilitation of the patient as soon as possible and improve their quality of life after the surgical intervention.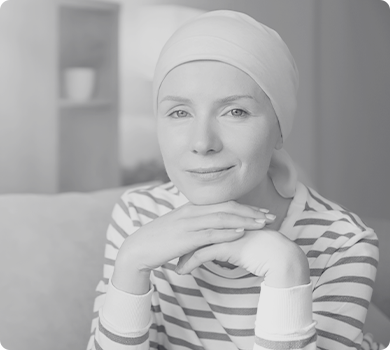 Pharmaco­logical therapy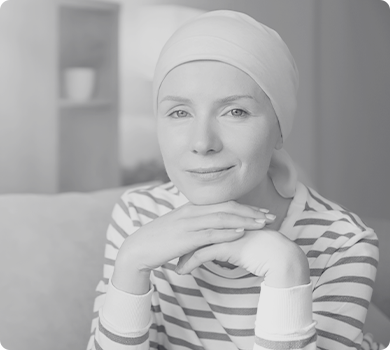 Removal of tumours, particularly malignancies, is a complicated process, and sometimes one intervention is not sufficient to guarantee a full cure.
The following treatment options are available apart from modern surgical techniques:
Chemotherapy
Immunotherapy
Hormonal therapy
Targeted therapy
MEDSI patients have an advantage of seeing doctors of many specialties, which ensures comprehensive diagnosis and cancer treatment for patients who also have non-oncological disorders.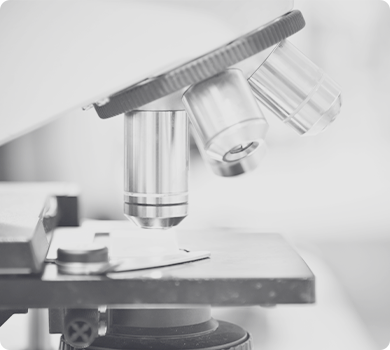 Background therapy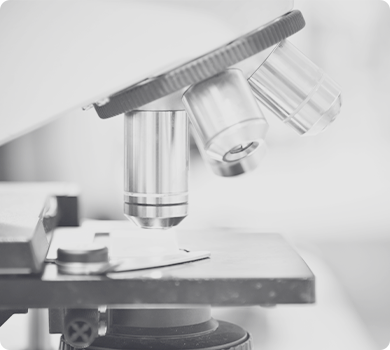 The patient's well-being and emotional status are important factors that have a bearing on the efficacy of treatment.
MEDSI clinics use background and maintenance therapy that helps improve the patient's general condition and maintain their favourable psychological status while counteracting the negative effects of chemotherapy (nausea, weakness, etc.).
Background therapy includes special drugs, as well as blood stimulation, transfusion of blood components, parenteral nutrition, and other methods.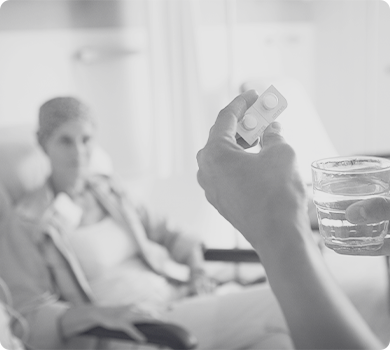 Hospital stay conditions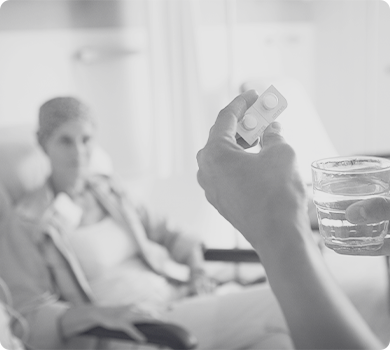 Particular attention is paid to the environment where treatment takes place. One and two-bed wards with separate bathrooms, competent and attentive staff, state-of-the-art rehabilitation methods — the treatment process is arranged so as to make patients' stay as comfortable as possible.
Day by day, MEDSI specialists demonstrate impressive results in cancer treatment proving that cancer is just a disease, and not a sentence!
MEDSI advantages
An opportunity to be treated by leading specialists using state-of-the-art technologies, without queues or waiting time, including services available within Compulsory Medical Insurance and Voluntary Medical Insurance programmes
Technically superior operating rooms: use of harmonic scalpels, argon plasma and guided bipolar coagulation, laparoscopic intraoperative ultrasound examination, ultrasound aspirators for dissection of parenchymal organs, and other high-technology approaches
Preference is given to endoscopic surgery during which the entire intervention is performed through small punctures in the anterior abdominal wall, thus reducing the risk of complications and accelerating postoperative recovery of the patient
Breast conservation surgery for breast cancer is carried out exclusively with the use of minimally invasive technology based on detailed diagnostic findings (mammography, ultrasound, MRI), with subsequent mammoplasty
Diagnostics, treatment, rehabilitation, and care provided in the same health center, on a continuous basis
You can ask questions and request an approximate cost, or make an appointment by calling
+7 (495) 780-77-54.