Cosmetology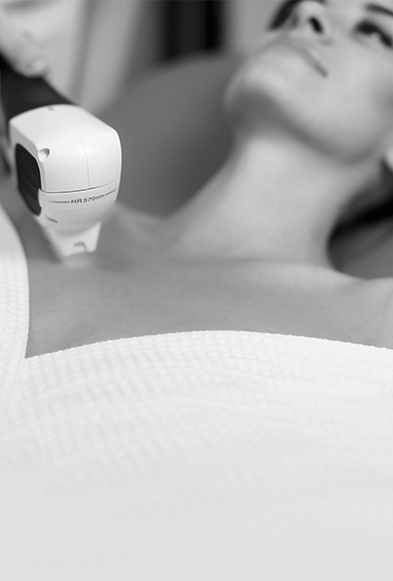 Cosmetology

- Complex diagnostic approach
- Effective cosmetology treatment
- State-of-the-art techniques and equipment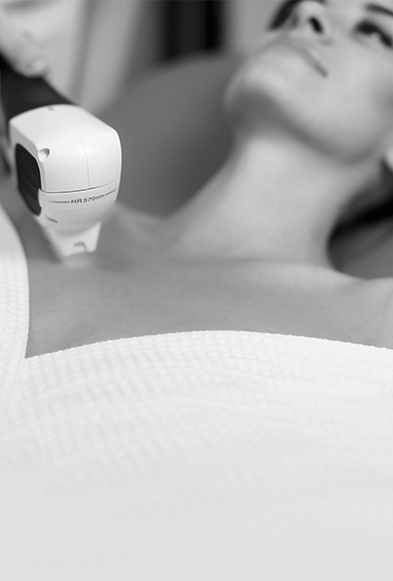 MEDSI offers its patients a full range of cosmetology services. Our specialists are able to diagnose a whole spectrum of problems using innovative equipment and modern techniques. This allows effective cosmetology treatment to correct appearance and prevention of age-related changes. Cosmetology procedures are always selected on an individual basis. As a result, the best possible outcome is achieved.
Machine cosmetology
Machine cosmetology has gained popularity in the last few years, which is due to the appearance of new equipment providing numerous opportunities. Laser, ultrasound, vacuum, and other instruments enable skin resurfacing, massage, peeling, lifting, and other procedures allowing to:
Remove scars and striae
Eliminate pigmentation
Remove vascular spiders and nets
Eliminate signs of ageing
Lift skin
Treat acne, psoriasis, vitiligo, chronic dermatosis, etc.
Some of the devices in use were developed to employ a combination of different treatment technologies. United on the same platform, they provide an opportunity to achieve the best results.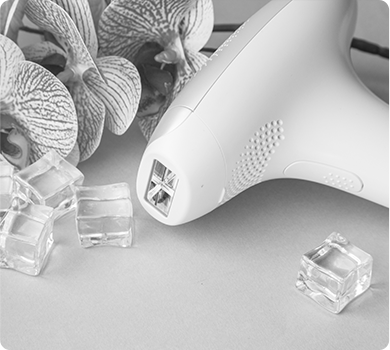 Photoepilation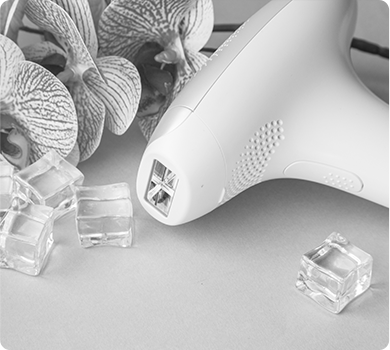 Photoepilation is one of the latest methods of undesirable hair removal. The technology is based on the use of high-impulse light and the ability of melanin contained in hair shafts and follicles to absorb light waves. Photoepilation is not only effective, it is also safe. In contrast to conventional laser epilation, it is suitable for removing hair of any type (except grey or very light) and any structure. A large skin area (up to 5 cm2) is affected during one procedure. The procedure length is therefore decreased. The hair becomes sparser and thinner after just 1 or 2 procedures. A stable effect can be achieved after 3-7 procedures.
Removal of neoplasms
Moles, papillomas, and other skin neoplasms are not simply a source of discomfort or dissatisfaction with one's own appearance, they are also associated with some health risks. Some neoplasms can become malignant! Therefore, they should be diagnosed and removed in a timely manner. Their removal is achieved with state-of-the-art safe techniques associated with minimal tissue injury and requiring only a short rehabilitation period.
Injection techniques
Modern injection procedures in cosmetology ensure delivery of various drugs to the required depth and achievement of a pronounced therapeutic effect. Minimal skin injury from the injection needle is of great importance as well.
Such injury is associated with dilatation of small blood vessels and their increased permeability, followed by release from the tissues of cells and biologically active components, which ensure:
Boosted skin protection
Activated synthesis of elastin and collagen responsible for skin elasticity
Tone
Improved general condition
Current injection techniques provide opportunities for elimination of mimic and age-related wrinkles, treatment of alopecia and hyperhidrosis, improvement of face contour, and restoration of the face oval.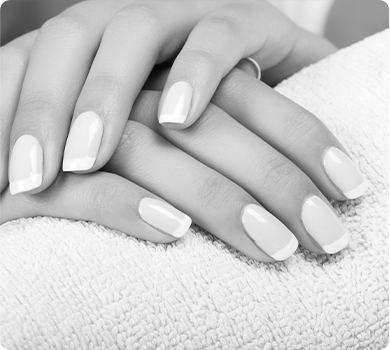 Cosmetology care, nail treatment unit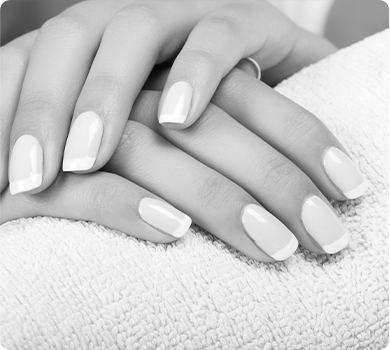 Cosmetology care involves combinations of procedures carried out by a specialist with the aim to maintain the perfect skin condition. These procedures do not produce a marked effect and do not allow elimination of wrinkles or pronounced pigmentation, but they provide an opportunity to correct minor defects.
The care procedures are aimed to:
Eliminate oily shine and dilated pores
Remove small comedones
Normalize acid-base balance
Alleviate oedema, etc.
Nail health is another focal point of cosmetology. A whole range of procedures has been developed specifically for nails. Cosmetologists use various devices and means to treat abnormal nail plates and perform other procedures.
Thread lifting
Thread lifting is an effective alternative to plastic surgery. Various types of threads are used to correct the face oval, achieve cheek lift, and get rid of a double chin and other cosmetic defects. Methods and materials selection for lifting is always based on the patient's individual features. The procedure itself is safe and ensures a result that will last for 2-3 years.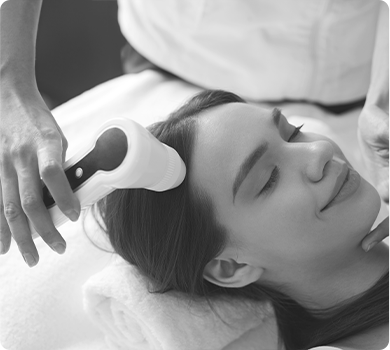 Trichology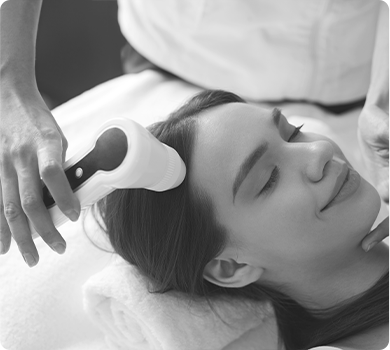 Trichology is concerned with diagnosis and treatment of hair. Current trichology has at its disposal a lot of methods, instruments, and means to improve the quality of locks and indicators of hair health.
Various procedures provide opportunities to:
Get rid of increased greasiness of the scalp, dandruff, and hair loss problems
Eliminate dryness and pruritus
Treat dermatitis and other conditions
MEDSI advantages
State-of-the-art functional and photo-diagnostics. We have facilities to evaluate all parameters of skin, hair, and nails, and to identify existing problems and medical conditions
Interdisciplinary approach. When necessary, dermatologist-cosmetologists work in cooperation with trichologists, oncologists, and other specialists
Modern techniques. MEDSI employs cryodestruction and radiosurgical coagulation techniques, SMAS lifting procedures; uses Aptos, Happy Lift, and other threads
Innovative equipment. Dermacheck systems, fractional platforms, laser resurfacing systems, and other devices are used at the clinic
You can ask questions and request an approximate cost, or make an appointment by calling
+7 (495) 780-77-54.