Ophthalmology Center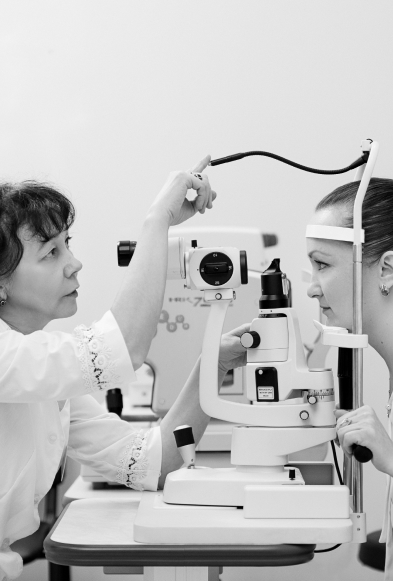 Ophthalmology Center

- Professional eye care
- A complete list of medical services
- Advanced equipment and materials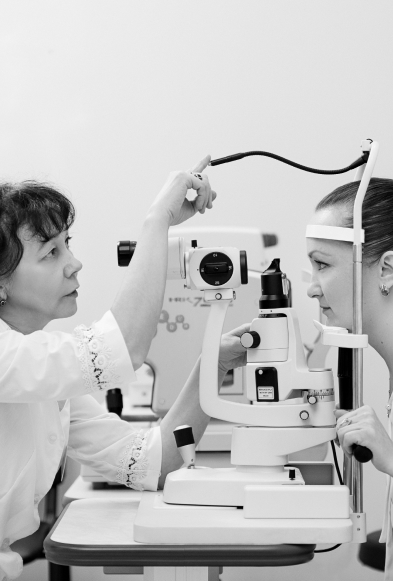 A wide range of diagnosis and treatment services for eye diseases is available at the MEDSI Ophthalmology Center
Diagnostics:
Visiometry
Biomicroscopy
Perimetry
Tonometry
Optical coherence tomography
Keratotopography
Eye ultrasound
Computer diagnostics of vision
Treatment of diseases:
Treatment of diseases:
Inflammatory diseases the vision organs
Glaucoma
Cataract
Eye injuries
Retinopathy of various origins
Macular degeneration
Optic nerve atrophy
Retinal vascular thrombosis
Vitreous body pathology
Retinal detachment
Macular rupture
Epiretinal fibrosis
Diabetic retinopathy
Chaliazion
Corneal diseases
Intraocular hemorrhage
Surgeries and manipulations:
Surgical treatment of retinal detachment
Laser removal of vitreous opacities
Laser vision correction
Phacoemulsification
Vitrectomy
Corneal surgery
Laser treatment of retinal degenerative changes and retinopathy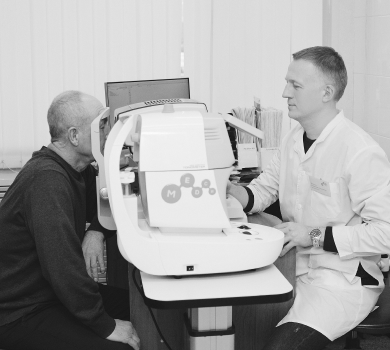 Out-patient Treatment
Complex diagnostics and treatment of a wide range of diseases of the organs of vision are carried out on the basis of the Center. Examinations are carried out using advanced expert-class equipment which distinguishes Medsi from a number of other clinics.
The Center employs renowned experts in the field of ophthalmology with extensive experience in the diagnostics and treatment of eye diseases. Many have additional competencies in narrow areas of ophthalmology. Our microsurgeons successfully treat the most serious cases of surgical eye pathology. If necessary, doctors engage colleagues in related specialties.
Early diagnostics, an individual approach to each patient, careful research of the causes of diseases — all this allows specialists to achieve great success in treatment.
Doctors of the Center provide:
Laser treatment of diabetic retinopathy
Laser treatment of peripheral dystrophies
Laser correction of secondary cataract
Treatment of retinal macular degeneration
Diagnostics and elimination of thrombosis of the vessels of the fundus
Conservative treatment of glaucoma
Treatment of inflammatory and other eye diseases
Preoperative preparation for surgery
High-tech Diagnostics 
The Center carries out modern hardware diagnostics using the latest expert-level equipment: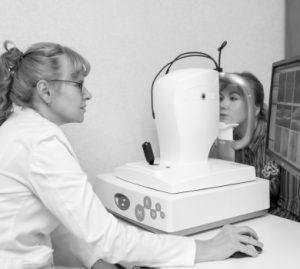 Computer diagnostics of vision. Helps to determine the majority of eye diseases, including latent forms of diseases and pathology at an early stage of development. Is of great value in identifying retinal lesions associated with serious somatic diseases: diabetes mellitus, arterial hypertension
Computer perimetry. Captures even small changes in light sensitivity. Measures the volume of the visual field, which effectively detects changes in the retina and optic nerve
Eye ultrasound assesses the condition of the oculqr media and contents of the orbit, as well as the blood supply to the eye. The study is safe, painless, requires no preparation and reveals changes that are not visible to other studies
Optical coherence tomography. The eye tissue is scanned using an infrared beam. Computer analysis of the results ends with the issuance of an automatic conclusion on the state of the cornea, retina, and optic nerve. Allows you to identify the smallest anomalies and diseases in the early stages
Keratotopography — non-contact laser scanning of the eye, which assesses the sphericity of the cornea and measures its refractive power
Out-patient Eye Surgery 
The Center of Ophthalmology uses techniques of classical and laser surgery, on an outpatient basis and under local anesthesia, the following minimally invasive operations are performed: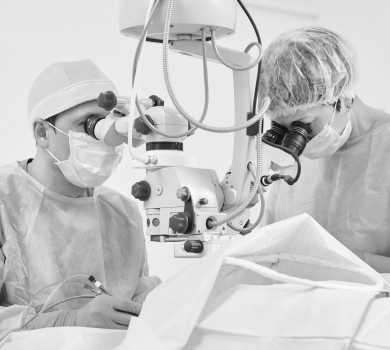 Retinal and vitreous surgery
Hemophthalmos treatment
Detachment of the vitreous body
Retinal detachment Treatment
Cataract treatment
Corneal surgery with VisuMax laser
Laser vision correction
Laser Vision Correction in MEDSI
Vision correction with the VisuMax femtosecond laser:
Lenticule formation (using Smile technology)
Flap formation (using Femto Lasik technology)
Tunneling (intrastromal keratoplasty)
Penetrating and anterior lamellar keratoplasty
Laser vision correction with the CONTOURA® Vision method (Super Lasik)
This equipment works according to a program that is individual for each patient. After the intervention, the patient will be able to see the smallest details and distant objects. This method of correction:
Improves perception of colors and shades
Eliminates photophobia, glare and flecks
Provides comfortable driving, reading and working with small details
Vision correction with excimer laser ALCON WaveLight EX500
This equipment is suitable for quick, comfortable and safe correction and is integrated with the diagnostic complex. Corneal measurement takes place online.
In addition, the equipment:
Provides improved control of laser depth
Has a modern navigation and tracking system that tracks the position of the center of the pupil
Provides optimal results in restoration of visual acuity, improvement of twilight and night vision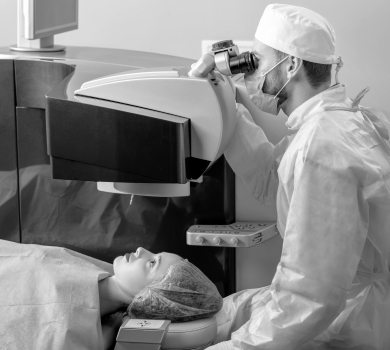 Leading Specialists of the Ophthalmology Center
Krupina Evgeniya Alexandrovna
ophthalmologist, head of the MEDSI Ophthalmology Center
Trubilin Alexander Vladimirovich
chief specialist in ophthalmology, ophthalmologist, ophthalmic surgeon
Benefits
Professional eye care
Our Center employs real experts in the field of diagnostics and treatment of eye diseases. They deal with such pathologies as myopia, hyperopia, astigmatism, cataracts, glaucoma, retinal detachment, etc. We treat patients of any age (from 18 years old) and always provide them with qualified support to preserve and improve their vision.
A complete list of medical services
MEDSI provides outpatient services to patients. Doctors make active use of modern technologies and techniques in their work, which allows them to resolve a wide range of problems.
Advanced equipment and materials
It is possible to provide for safe and effective diagnosis and treatment of a wide range of pathological conditions and diseases, using modern equipment and materials from well-known world manufacturers.
You can ask questions and request an approximate cost, or make an appointment by calling +7 (495) 780-77-54.