Voronkov Aleksey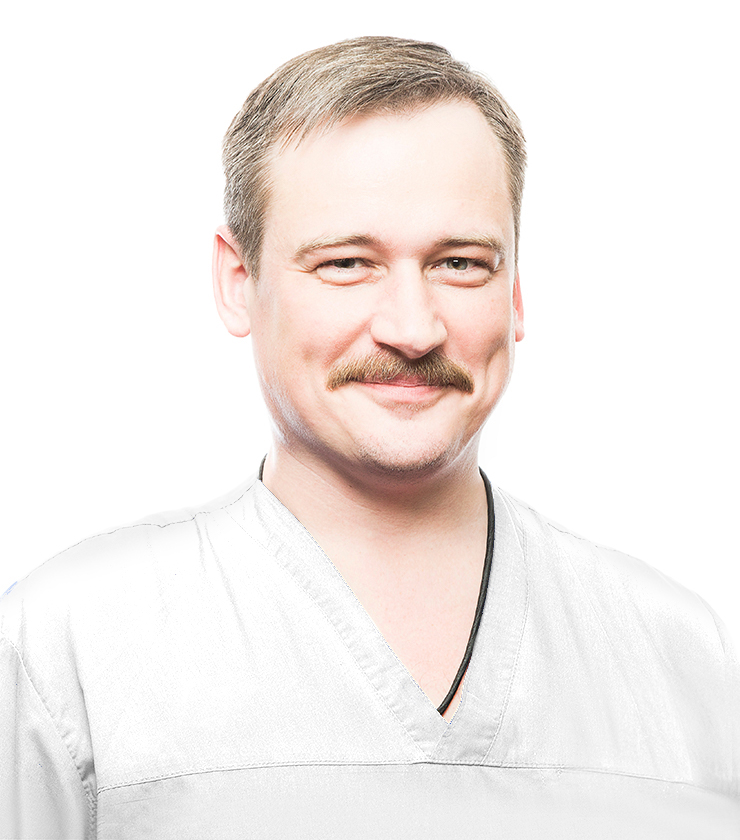 Function: Traumatologist / Orthopaedist.
Main specialty: Traumatology and Orthopaedics.
Clinic: MEDSI Clinical Diagnostic Centre at Belorusskaya
Education: Moscow Medical Academy, 1998.
Diploma specialty: Therapy.
Experience: 20 years (since 1999).
Internship: Moscow Medical Academy, 2000.
Residency: Moscow Medical Academy, 2003.
Advanced training courses: postgraduate course in the specialty "Treatment of patients with injuries and diseases of the musculoskeletal system", 2013.
Participation in seminars, conferences, professional associations:
All-Russian regional conventions of Russian traumatologists and orthopaedists, 1998–2018.
Traumatology and Orthopaedics congresses on special topics, 1998–2018.
Member of the Russian Association of Traumatologists and Orthopaedists since 2016.
Knowledge of foreign languages: English.
List of procedures and operations performed:
Arthrosis, arthritis
Joint and ligament injuries
Post-traumatic conditions
Rehabilitation after injuries
Treatment of congenital and acquired joint and bone deformities of the upper and lower limbs
Range of practical interests:
Injuries and diseases of limb joints and bones
Congenital and acquired joint and bone deformities of the limbs