Tolstykh Natalia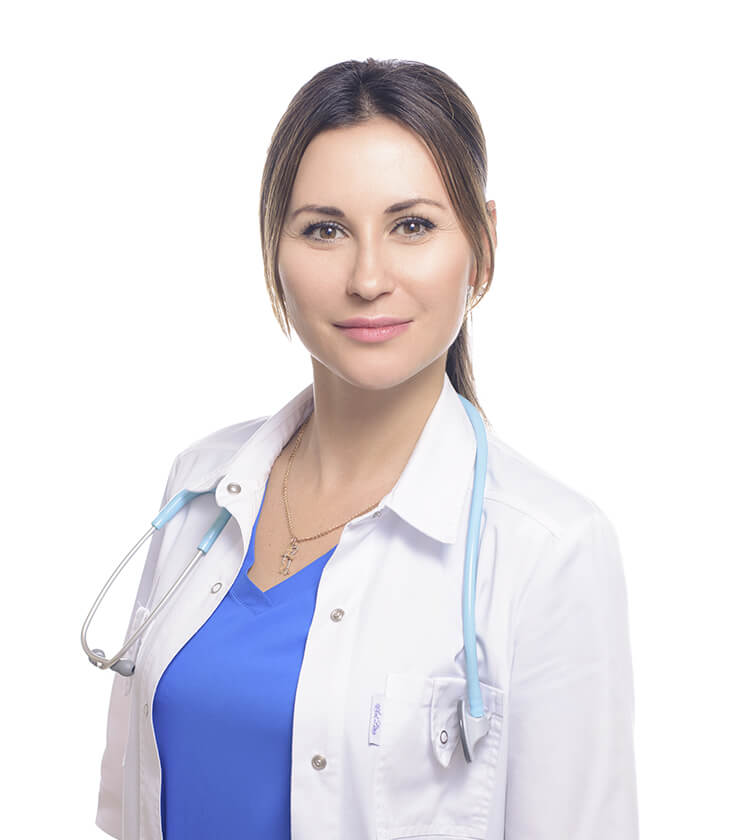 Position: manager of policlinic, doctor therapist/oncologist.
Main specialization: therapy.
Clinic: MEDSI hospital on Pyatnitskoye Highway
Education: Moscow state medico-dental university of A.I. Evdokimov of 2015.
Specialty according to the diploma: medical business.
Length of service: 4 years (since 2015)
Internship: RGMU, Faculty therapy of the academician A.I. Nesterov of 2016.
Advanced training courses: primary retraining, the Moscow clinical scientific – the practical center of A.S. Loginov, specialty "oncology", 2017.
Participation in seminars, conferences, professional associations: visit of the congresses and congresses of therapists, oncologists, cardiologists, rheumatologists, nephrologists.
Publications, articles: 2 publications, including in the foreign magazine, influence of antioxidants on a diabetes mellitus 2 types.
Knowledge of foreign languages: English.
The list of manipulations and operations on which reception is conducted:
Rendering emergency therapeutic help to patients
Maintaining patients of a therapeutic and oncological profile
Removal and interpretation of an ECG