Petrovskaya Vera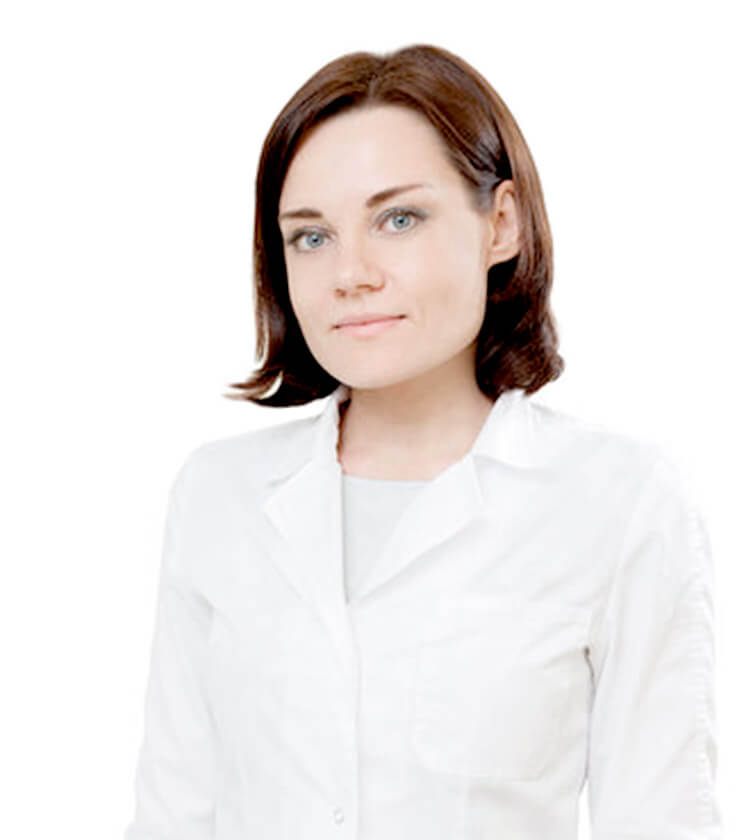 Function: Dermatovenereologist.
Main specialty: Dermatology.
Clinic: MEDSI Clinical Diagnostic Centre at Belorusskaya
Education: Russian State Medical University (RSMU), 2003.
Diploma specialty: Therapy.
Experience: 6 years (since 2013).
Internship: Moscow State University of Medicine and Dentistry (MSUMD), 2004.
Residency: Russian Medical Academy of Postgraduate Education, 2013.
Advanced training courses: certification course in Dermatology, State Research Centre of Dermatovenereology and Cosmetology, 2018.
List of procedures and operations performed:
Treatment of patients with dermatovenereological diseases
Removal of various neoplasms of the skin and mucous membranes using radiofrequency and cryodestruction methods
Dermatoscopy of pigmented skin lesions
Trichoscopy
Skin and nail plate scrapings for pathogenic fungi
Demodex scrapings
Range of practical interests:
Fungal diseases of the skin and nails
Herpes simplex, herpes zoster, viral warts, molluscum contagiosum, etc.
Scabies, pediculosis, etc.
Acne vulgaris in adolescents and adults
Rosacea, demodicosis (demodectic mange)
Pustular skin diseases, furunculosis, perifolliculitis capitis abscedens et suffodiens (Hoffman's disease), etc.
Psoriasis, parapsoriasis, lichen planus of the skin and mucous membranes
Various types of eczema, including microbial, varicose, and dyshidrotic eczema
Atopic dermatitis in children and adults, atopic eczema, acute and chronic urticaria, prurigo in children and adults
Toxicoderma of various aetiologies, allergic and contact allergic dermatitis
Seborrheic dermatitis of the scalp and skin, pityriasis versicolor
Pityriasis rosea Gibert
Sexually transmitted infections
Various types of hair loss in men and women, diffuse hair loss
Androgenetic alopecia, male-pattern hair loss in women, focal hair loss
Pruritus of unknown origin