Tumorin Leonid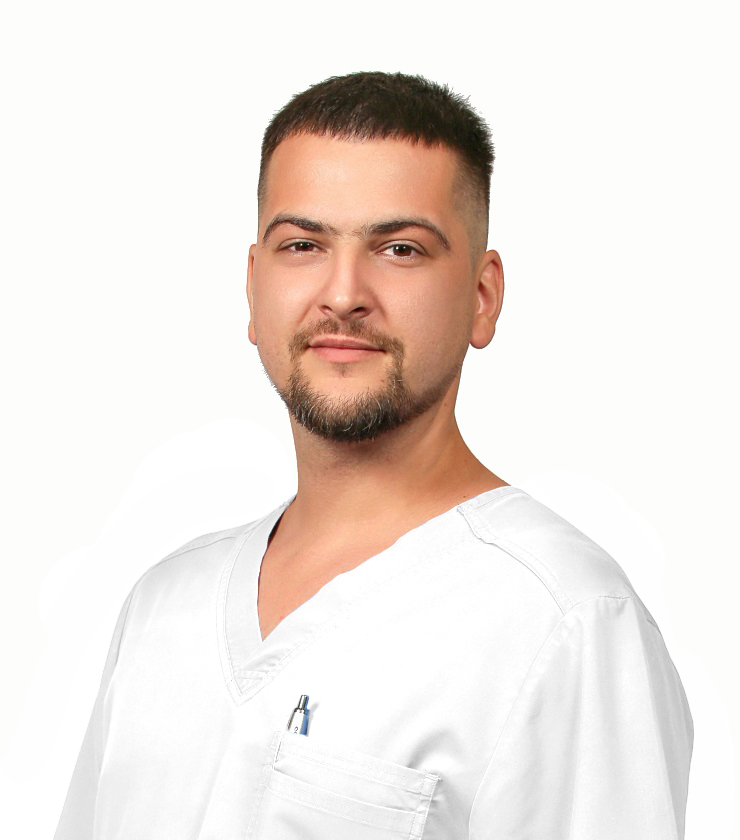 Advanced training courses:
2011 - Novosibirsk Research Institute of Traumatology and Orthopedics "Modern treatment methods in vertebrology"
2016 - TRAUMATOLOGY Nizhniy Novgorod State Medical University, orthopedics and war surgery
Advanced training abroad:
2013 - Austria (Innsbruck). Training course "Minimally invasive surgery with prosthetic replacement of annular tears"
2015 - Czech Republic (Prague). Anatomy course "Minimally invasive dynamic stabilization"
2015 - Germany (Munich). Training course "Dynamic stabilization in microdiscectomy"
Participation in conferences, professional community membership:
2013 - Krasnodar, Clinical Hospital No.1, participation in the "Minimally invasive spine surgery" conference
2013 - St. Petersburg, R.R. Vreden Russian Research Institute of Traumatology and Orthopedics "Modern methods of spine surgery"
2014 - Moscow, participation in the 13th Scientific Practical Conference on "Modern technologies in clinical medicine, modern issues in traumatology and orthopedics"
2014 - Saratov, participation in the 5th meeting of surgeon vertebrologists
2015 - Cheboksary, participation in the "Modern issues in urgent and elective neurosurgery" conference
2015 - St. Petersburg, participation in the "Modern issues in minimally invasive surgery. Sequelae of traumatic injuries" conference
2015 - Neuroendoscopy course during the 2nd International Meeting of Neurosurgeons
2016 - Participation in the 7th conference of the International Association of Surgeon Vertebrologists
Professional skills
Spine surgery, non-surgical treatment of acute stages of spinal diseases, therapeutic nerve root blocks
Treatment of the following diseases:
Degenerative dystrophic diseases of the spine
Herniated discs, all levels
Spinal stenosis, all levels
Spinal instability
Hemangiomas of vertebral bodies
Traumatic and pathologic fractures
A list of the manipulations, surgical procedures, and interventions performed:
Transpedicular spinal fixation using posterior interbody fusion cages in patients with degenerative spinal disorders
Vertebroplasty in patients with pathologic fractures and vertebral hemangiomas
Minimally invasive herniated disc surgery and interspinous stabilization
Vertebral stabilization in patients with fractures (open and minimally invasive surgery)
Therapeutic nerve root blocks in the acute phase of degenerative dystrophic disorders.
Work experience: since 2010.