Kuznetsova Olga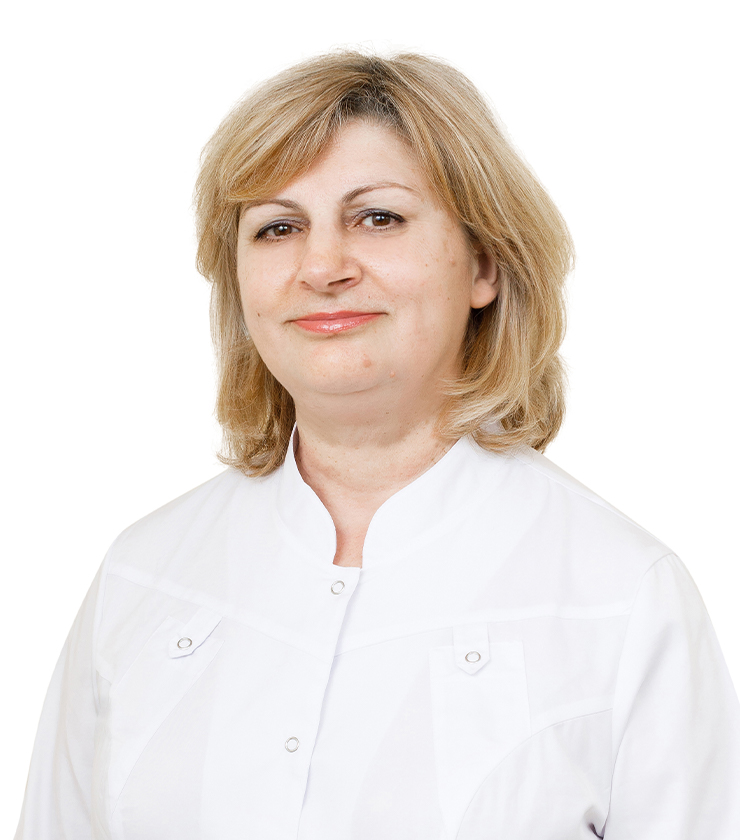 Function: Dentist.
Main specialty: Dentistry and Orthodontics.
Clinic: MEDSI Clinical Diagnostic Centre at Belorusskaya
Education: Bashkir State Medical Institute (BSMI), 1993.
Diploma specialty: Dentistry.
Experience: 26 years (since 1993).
Internship: Bashkir State Medical Institute, 1993.
Advanced training courses: "Therapeutic dentistry" course, Non-state Educational Private Institution of Additional Professional Education Medical Institute of Dentistry, 2015.
Participation in seminars, conferences, professional associations:
Scientific and Educational Seminar "Effective Technologies of Endodontic Treatment", 2018.
Seminar and Master Class "On Adhesion in Simple Words. New Potential of Established Technologies", 2018.
Knowledge of foreign languages: English.
List of procedures and operations performed:
Therapeutic dentistry
Aesthetic dentistry (veneers, all kinds of tooth whitening)
Range of practical interests:
Treatment of tooth decay and other tooth disorders (wedge-shaped defects, enamel erosion, fluorosis)
Dental restoration