Konovalov Gennady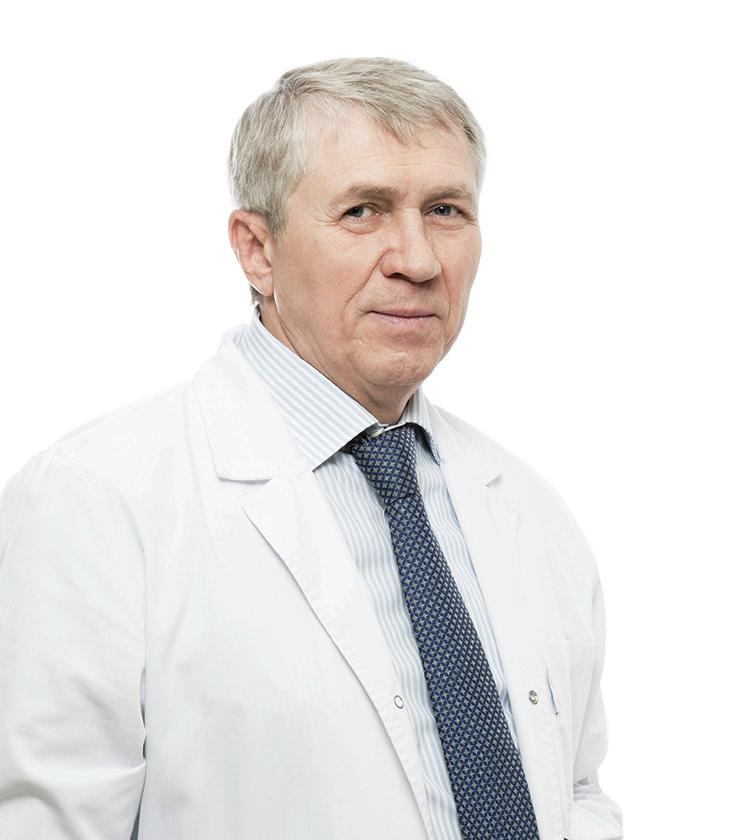 Head of The Center Diagnostics and Innovative Medical Technologies, Scientific supervisor of The clinical diagnostic center MEDSI and Group of Company MEDSI, Doctor of Medical Science, Professor, Academician of International Sciences Academy, Chairman of the Scientific Council MEDSI, Member of National Lipid Association USA.
He was awarded by premium of the Ministry of Health USSR for implementation of measures to provide medical assistance to victims from the earthquake in Armenia. He was awarded by Diplomas of the Ministry of Health, Medical Center Office of the President of the Russian.
He finished clinical internship in anesthesiology and intensive care in the Research Laboratory of General Reanimatology USSR Academy of Medical Sciences. Defended PhD thesis "Using of isolated ultrafiltration with patients with renal failure and heart failure and patients with coronary artery disease" under the guidance of Academician Negovsky V.A. and Corresponding Member of the Academy of Medical Sciences USSR Kylakov G.P. Defended his doctoral thesis at the All-Union Cardiology Research Center, AMS "Develop and using methods of immunoadsorption in the treatment of severe atherosclerosis". Since 1983 (for 22 years) he worked at the Medical Center of the Office of Presidential Affairs like an advisor and chief of extracorporeal therapies.
Professor of the Department Reanimatology Teaching and Research Center of the Office of Presidential Affairs. Professor of the Department of Transfusion and problems of blood transfusion Institute of Doctors Improvement National Medical and Surgical Center named by Pirogov N.I. Ministry of Health.
Laureate of premium Lenin Komsomol.
Laureate of premium Government of Russia.
Author over of 500 scientific works and inventions.
Member of the Moscow Society of Hemapheresis.
Member of the International Society for Artificial Organs.
Worked as a consultant of medical programs at the American International Health Alliance.