Khadikova Madina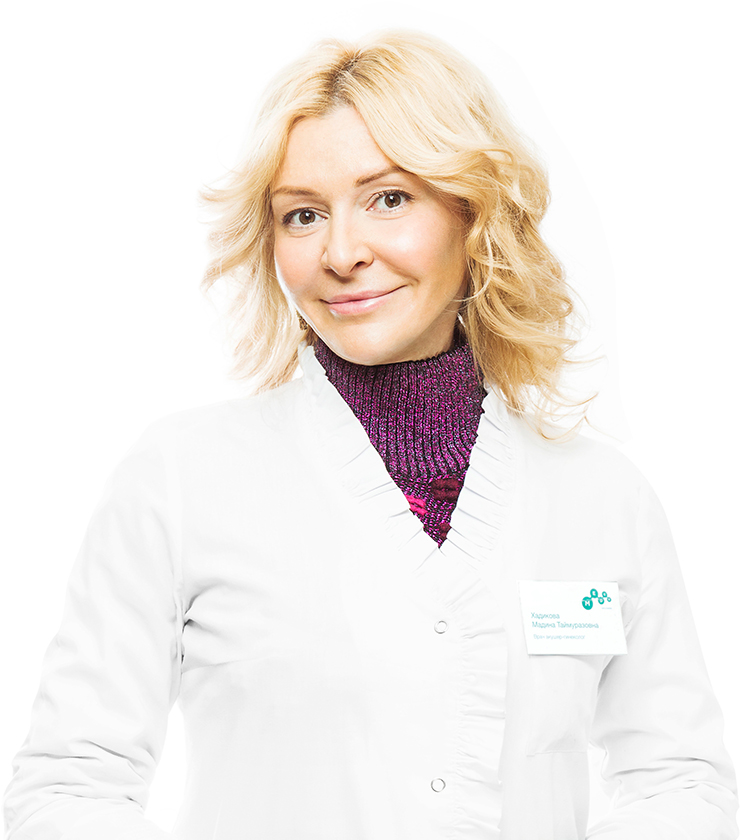 Function: Obstetrician-Gynaecologist.
Main specialty: Gynaecology and Obstetrics Express Diagnostics.
Clinic: MEDSI Clinical Diagnostic Centre at Belorusskaya
Academic degree / Category: Highest Qualification Category Physician.
Education: North Ossetian Medical Academy, 1996.
Diploma specialty: Therapy.
Experience: 15 years (since 2004).
Residency: specialty: Obstetrics and Gynaecology, Russian Medical Academy of Postgraduate Education, 1998.
Participation in seminars, conferences, professional associations: Regular participant of research and practice conferences