Keshelava Viktor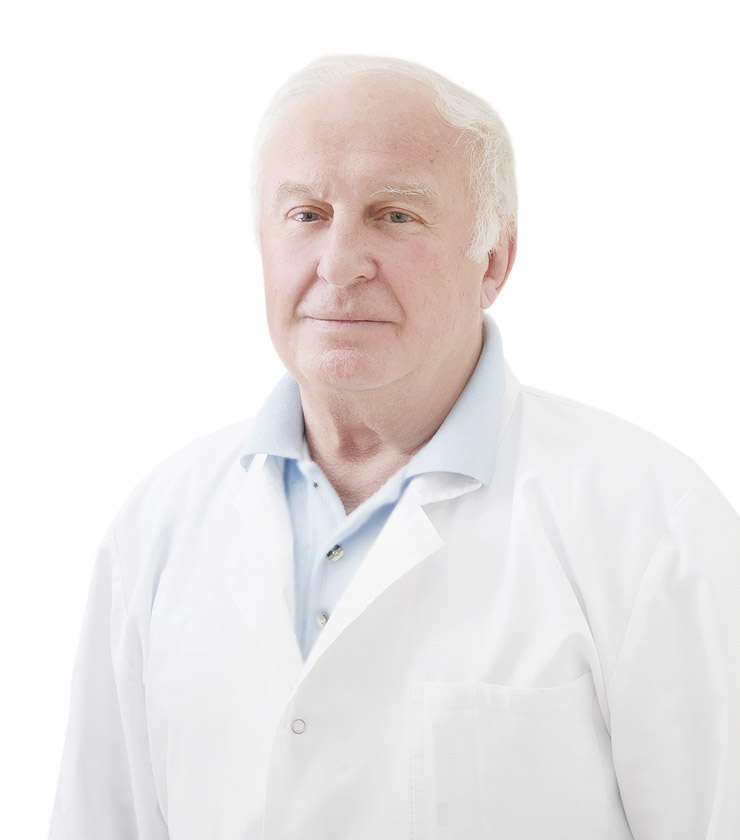 Function: Oncologist.
Main specialty: Oncology.
Clinic: MEDSI Clinical Diagnostic Centre at Belorusskaya
Academic degree / Category: Professor / Doctor of Medical Sciences.
Professionals achievements and experience:
   Over 30 years of experience at leading Moscow cancer centres, with jobs ranging from Junior Staff Researcher to Head of the Department of Oncology. 
   His research and practical activities are associated with experimental development and clinical introduction of drug complexes in oncology, development of methodological approaches to the diagnosis, surgical, combined, complex treatment, and medical rehabilitation of patients with cancer. Prof. Keshelava has been working in the biological therapy of cancer within the framework of inter-state and international studies for the last 10 years, including the development of vaccines for both prevention and treatment. All the aforementioned activities were undertaken within the framework of inter-state and international studies. Currently published results include data from multicentre studies on the use of viruses, vaccines, bacteria, immunomodulating agents, chemotherapy medications used in metronomic protocols for complex immunotherapy of disseminated kidney, prostate, breast, cervical, ovarian, colorectal cancers, etc. These patients have multiple growing metastases resistant to radiation therapy and chemotherapy. According to the results of pilot clinical studies, use of immunotherapy is 15% more effective than standard chemotherapy. Treatment outcomes included better survival, a high objective response rate, improved quality of life, good tolerability and safety; the key role of immunotherapy in the treatment of patients with end-stage cancer was demonstrated. The proposed immunotherapy methods are based on the use of results obtained in a very broad range of clinical, molecular biological, and genetic studies, as well as on the latest scientific achievements and state-of-the-art techniques, and evoke substantial interest both in Russia and abroad. 
   Prof. Keshelava's study results are presented in 5 monographs and 150 publications in Russian and foreign journals. The study materials have also been presented at international and republican conventions, conferences, and symposia. Prof. Keshelava has applied for and received 55 patents (USSR inventions, Russian and foreign patents). 
   Notably, there are currently a considerable number of health centres in France, England, Australia, the United States, Canada, Germany, Latvia, China, Israel, and other countries that investigate and apply cancer immunotherapy.