Eremin Ivan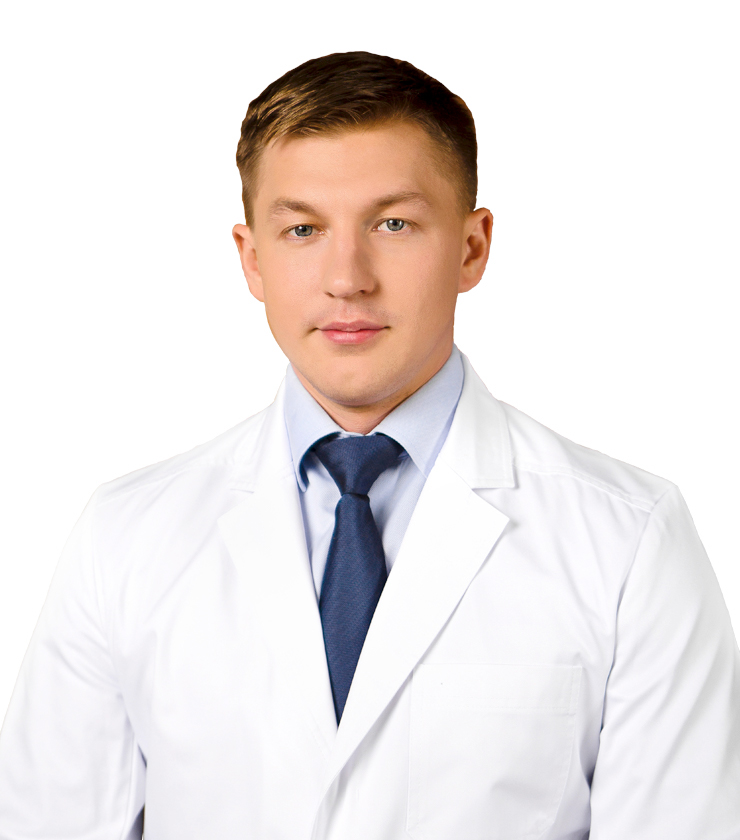 Graduated from Samara Military Medical Institute with a specialization in general medicine, and a year later completed his internship in "general medical practice" at the same institute.
After my clinical residency at N.N. Pirogov Moscow Central Institute of Traumatology and Orthopedics, it was clear what I wanted to do with my life.
Since 2009, I have worked as a traumatology and orthopedics specialist in polyclinics and state clinical hospitals, and as a consultant of the Smith and Nephew American orthopedic company in Russia.
Currently, I am Head of the Department of Traumatology and Orthopedics and Reconstructive Plastic Arthrology at MEDSI Clinical Hospital No. 1 in Otradnoye.
Over the past years, I have used every opportunity to improve my professional skills, including the study of modern technologies for knee and hip arthroplasty in Austria (2012), Germany (2013-14) and Spain (2014), and knee arthroscopy in Poland (2013).
I regularly participate in specialized medical conferences in Russia, the USA (Chicago, Orlando, Las Vegas), UAE (Dubai), Belgium (Brussels) and Denmark (Copenhagen).
Notable achievements
Consultations and diagnostic examinations of patients with traumatic injuries and musculoskeletal disorders.
Non-surgical treatment of traumatic injuries and musculoskeletal disorders.
Surgical treatment:
Arthroscopy and open reconstructive plastic surgery on the hip, knee, ankle, shoulder, elbow, wrist joints (femoroacetabular impingement (FAI) syndrome, stabilization of the shoulder joint with a glenoid labrum suture for recurrent shoulder dislocation, rotator cuff suture repair, frozen shoulder syndrome).
Primary total hip, knee and shoulder replacement
Revision total hip, knee and shoulder replacement
Treatment of nonunions
Reconstructive plastic foot surgery
Arthrodesis (joint closure)
Treatment of chondromatosis
500 SURGICAL PROCEDURES, OVER 1,000 GRATEFUL PATIENTS
Advanced training courses:
2012 Vienna (Austria) - Training course in unicompartmental arthroplasty, revision arthroplasty
2014 Berlin (Germany) - Primary and revision total hip replacement surgery
2013 Siegen (Germany) - Revision knee replacement surgery
2013 Sopot (Poland) - Knee arthroscopy
2014 Barcelona (Spain) - Cadaver course in primary and revision knee replacement surgery