Bubnov Vadim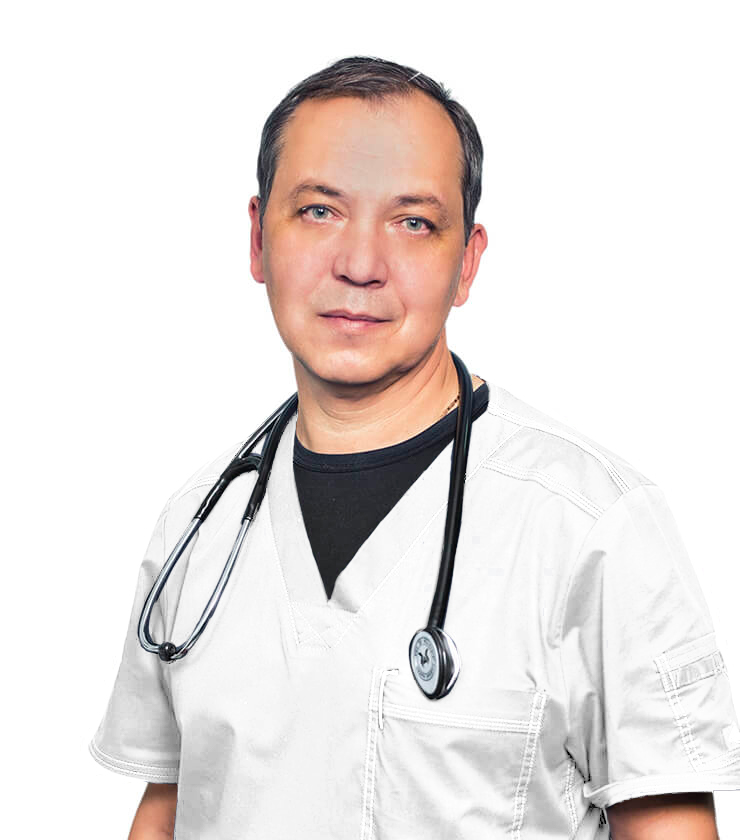 Main specialization: anesthesiology and resuscitation.
Education: Moscow state medico-dental university (MGMSU, MGMSI), 1995.
Specialty according to the diploma: medical business
Length of service: 24 years (since 1995)
Professional achievements and experience:
2009. The winner in the competition "The Best Doctor of 2009" of FMBA of Russia in the "Best Doctor of the Emergency Medical Care" nomination.
In 2013 protection of the master's thesis on the subject "Optimization of a Method of Protection of a Myocardium at Open Heart Operations".
Internship: Institute of professional development FAUGH medicobiological and extreme problems at MZ Russian Federation on a spetsiialnost anesthesiology resuscitation. 1997
Advanced training courses:
2005. Professional retraining in "Transfusiology". Public Educational Institution of Higher Professional Training Rossiysky Gosudarstvenny Meditsinsky Universitet Roszdrava, department of transfusiology of FUV RGMU
Regular certified advanced training courses in an anesthesiology and resuscitation
Participation in seminars, conferences, professional associations:
Participates in conferences, congresses and the congresses concerning anesthesiology and resuscitation, both in the Russian Federation, and in other countries of the world.
Member of the Moscow scientific organization of intensivists (MSOI)
Publications, articles: Author and coauthor more than 20 scientific publications
The list of manipulations and operations on which reception is conducted: All complex of actions of the planned and emergency anesthesiology and reanimatologichesky help.
Possession of additional techniques:
Extracorporal treatment methods including a plasma exchange, hemosorption, the prolonged gemodiaultrafiltration;
Carrying out extracorporal membrane oxygenation (EKMO);
Transfuziologichesky providing, krovesberegayushchy technologies;
Perfuziologiya (artificial circulation at cardiac operations);
Urgent cardiology