Akhmedyanova Aleksandra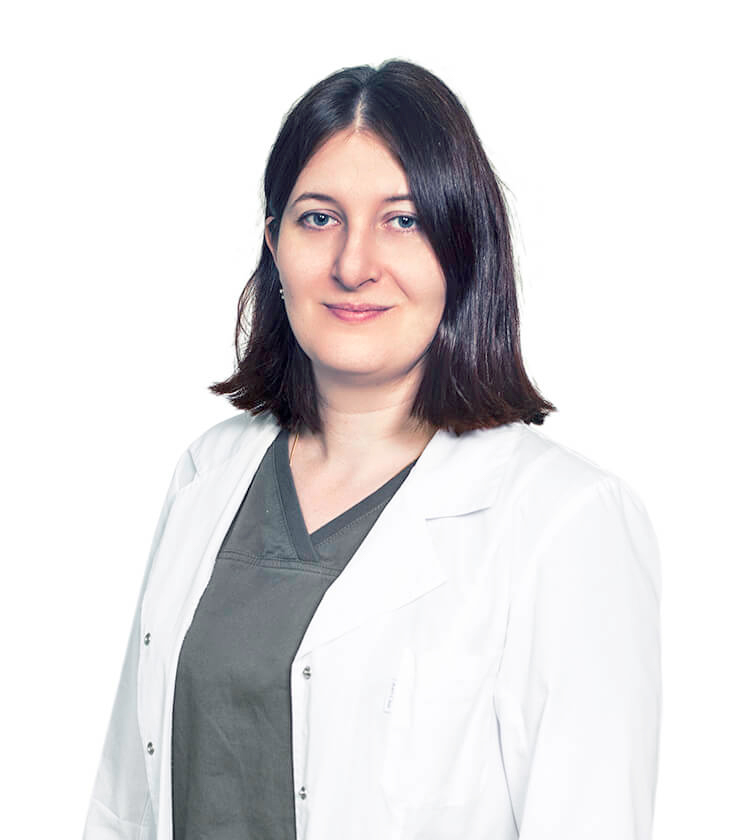 Clinic: MEDSI clinic in Botkinsky Drive / MEDSI Hospital in Botkinsky Drive
Academic degree / Category: doctor of the second qualification category.
Education: SEI VPO to RNIM of N.I. Pirogov, 2010.
Specialty according to the diploma: oncologist, doctor-surgeon, coloproctologist.
Length of service: 7 years (since 2012)
Professional achievements and experience: SEI VPO to RNIM of N.I. Pirogov, 2003-2010.
Internship: specialty "Surgery", department of experimental and clinical surgery of medicobiological faculty, SEI VPO to RNIM of N.I. Pirogov, 2012.
Advanced training courses:
Coloproctology, Federal State Budgetary Institution GNTsK to them. A.N. Ryzhikh, 2013.
Oncology, FMBTs of A.I. Burnazyan of FMBA, 2014.
Ultrasonic diagnostics, FGAOU IN RUDN, 2015.
Surgery, RMANPO, 2017.
The list of manipulations and operations on which reception is conducted:
All-surgical pathology
Koloproktologicheskoye
Oncological
Possession of additional techniques: Ultrasonography diagnostics.