Aminova Liana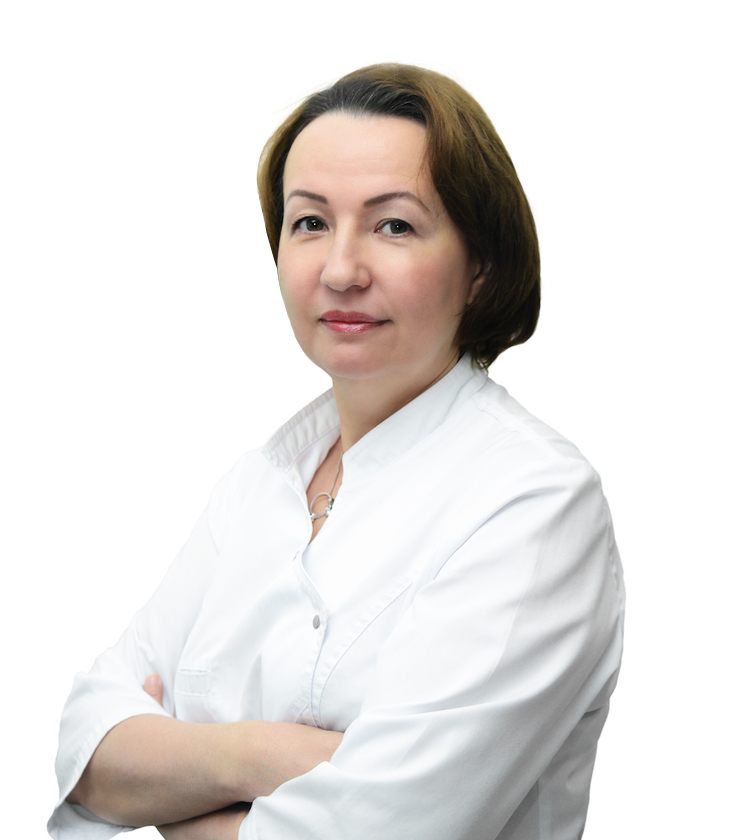 Primary specialty: Gynecology and obstetrics / Gynecologic oncology
Education: Bashkir State Medical Institute, 1986.
Work experience: 27 years.
Professional achievements and experience: Honored physician of the Republic of Bashkortostan
Advanced training courses: compulsory courses every 5 years. Regular participation in advanced training workshops and congresses; training in the management of pelvic dysfunction in France (twice).
Participation in seminars and conferences, membership in professional communities: member of the Association of Obstetrics and Gynecology
Publications, articles: 2 patents, 4 innovative suggestions
List of manipulations and surgical procedures performed: minor surgery (hysteroscopy, hystero-resectoscopy); laparoscopy (panhysteroscopy, reconstructive surgery for advanced endometriosis, myomectomy with temporary occlusion of the internal iliac arteries, treatment of tubal peritoneal infertility); vaginal surgery (vaginal hysterectomy, anterior and posterior colporrhaphy, plastic surgery with OPUR and TVT-O placement), aesthetic urogynecology.
Practical interest areas:
ovarian tumors, uterine fibroids, endometriosis, infertility and miscarriage, cervix disorders, pelvic dysfunction, urinary incontinence. Gynecologic oncology.