Belyaeva Natalya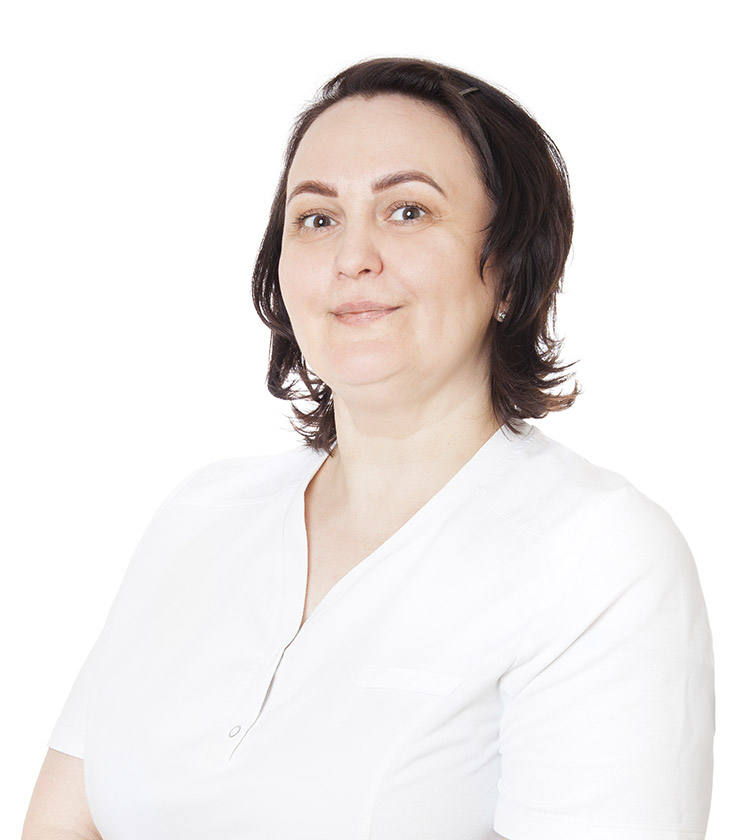 Function: Dentist.
Main specialty: Dentistry and Orthodontics.
Clinic: MEDSI Clinical Diagnostic Centre at Belorusskaya
Academic degree / Category: First Qualification Category Physician.
Education: Izhevsk State Medical Academy, 1998.
Diploma specialty: Dentistry.
Experience: 19 years (since 2000).
Internship: Izhevsk State Medical Academy, 1998.
Advanced training courses:
"Organization and management in health care" course, Higher School of Economics, Moscow, 2011. 
"Digital implant workflow program" course, Italy, 2017.
"Myofunctional therapy in complex dental rehabilitation" course, Moscow, 2018.
Participation in seminars, conferences, professional associations:
International conference "Traditions and Technologies in Tandem", Portugal, 2016.
International congress "Synergy of actualities and perspectives", China, 2017.
Research and Practice Conference "Key preventive and rehabilitative areas in dentistry. The science and art of individual oral care as the basis of safe dentistry", 2018.
Knowledge of foreign languages: English.
List of procedures and operations performed:
Prevention and treatment of periodontal tissues
Professional oral hygiene, removal of dental plaque by ultrasound scaling using Air Flow and Vector systems 
Conservative treatment of periodontal tissues using enzymes
Diode laser treatment
Selective polishing
Surgical treatment of periodontal tissues, closed and open curettage of periodontal pockets
Frenulo- and vestibuloplasty
Gingivectomy
Treatment of gingival recession
Other skills: laser dentistry.