Alimov Vladimir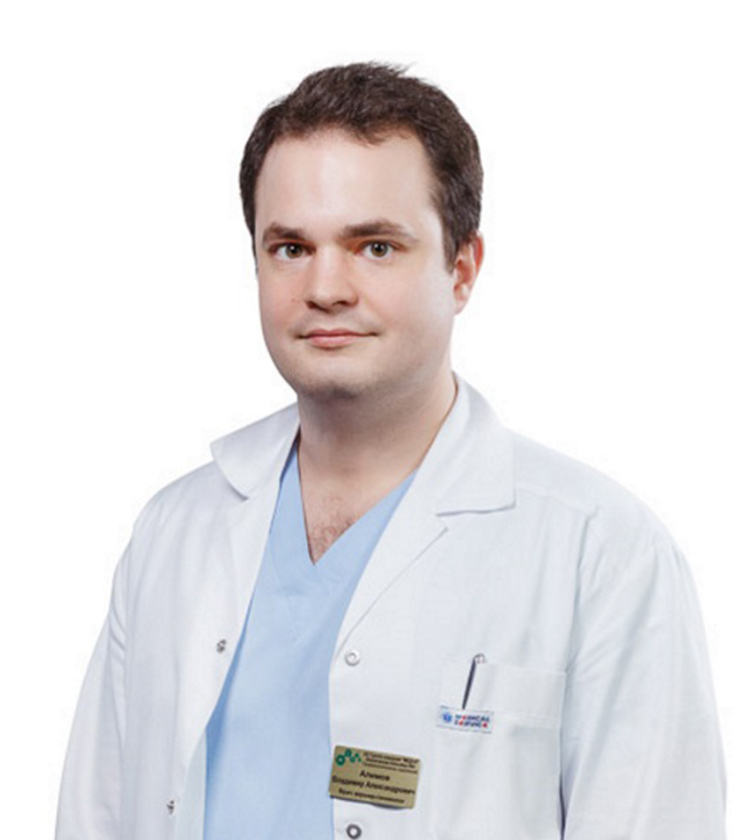 Education: RNIMU of N.I. Pirogov, 2012.
Specialty according to the diploma: medical business.
Length of service: 7 years (since 2012)
Advanced training courses:
Advanced training courses on laparoscopic surgery in training center on the basis of GKB of S.P. Botkin.
Primary retraining on ultrasonic diagnostics.
Primary retraining on endoscopy.
Specialization in esthetic gynecology
Participation in seminars, conferences, professional associations: Member of association of obstetricians-gynecologists of Russia.
Publications, articles: 7 scientific articles.
Knowledge of foreign languages: English.
The list of manipulations and operations on which reception is conducted:
survey and maintaining gynecologic patients
fence of gynecologic smears
aspiration biopsy of an endometria
biopsy and radio wave conization of a neck of uterus
hysteroscopy and separate diagnostic scraping of a mucous uterus
gisterorezektoskopiya
laparoscopy
concerning endometriosis
hysteromyomas
formations of ovaries
infertility
chronic inflammatory diseases of bodies of a small pelvis
pipe pregnancy
ovary apoplexies
techniques of esthetic gynecology
plastic surgery at omissions of walls of a vagina and stressful incontinence of urine
Sphere of practical interests:
Endometriosis
Cysts of ovaries
Hysteromyoma
Infertility
Hyperplasia and polyps of an endometria
Dysplasia of a neck of uterus
Insolvency of muscles of a pelvic bottom
Omission of walls of a vagina
Stressful incontinence of urine