Kuleshov Alexandr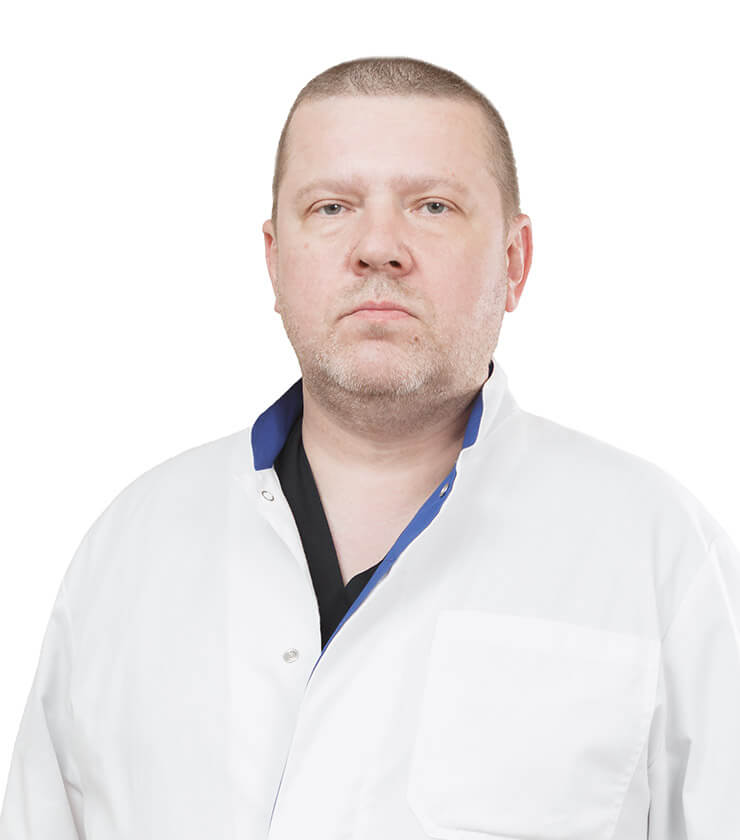 Education: N.I. Pirogov Russian State Medical University, 1999.
Work experience: since 1999.
Professional achievements and experience:
Performs >500 surgical procedures annually
Experienced in all types of surgery in patients with gynecological disorders:

Laparoscopy
Laparotomy
Vaginal access
Hystero-resectoscopy

Specialist in the da Vinci robotic surgical system.
Advanced training courses:
Every 5 years, he takes additional training courses in obstetrics and gynecology, and endoscopy.
Internship at the University clinic in Clermont-Ferrand, France, 2013.
Participation in seminars and conferences, membership in professional communities:
Kuleshov participates in Russian and international congresses and conferences
He is a member of the Russian Association of Obstetrics and Gynecology
Competences by types of provided services:
Minor surgery:

Hysteroscopy
Hystero-resectoscopy
Polypectomy
Myomectomy
Cervical conization

Laparoscopy:

Hysterectomy
Surgery for advanced endometriosis
Myomectomy
Treatment of tubal and peritoneal infertility
Surgery for visceroptosis and pelvic organ prolapses

Vaginal surgery:

Vaginal hysterectomy
Anterior, posterior colporrhaphy
Genital plastic surgery
TVT-O Continence Surgery

Robotic-assisted gynecological surgery
Practical interest areas:
Ovarian tumors
Uterine fibroids
Endometriosis
Infertility
Cervical disorders
Endometrial disorders
Urinary incontinence
Visceroptosis/pelvic organ prolapses